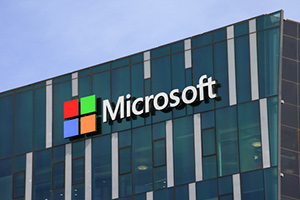 Money Morning Director of Tech & Venture Capital Research Michael A. Robinson has just targeted a massive new growth industry. One that could be worth $8.3 trillion by 2035. And that's just the U.S. market.
And he's also found one of the best tech stocks to buy to profit from this industry.
Before we discuss this tech stock, here's a look at the industry Robinson is excited about…
Robinson is talking about artificial intelligence (AI): a technology that could explode from a $420 million market in 2014 to a $5 billion over the next five years. That's a compound annual growth rate of nearly 54%.
And the profit potential doesn't stop there. As I mentioned earlier, a study by techemergence.com indicates the U.S. AI industry could be worth $8.3 trillion by 2035.
"This technology, which had found very few uses until computing power had become exponentially bigger and faster, is now being deployed everywhere," said Robinson on Oct. 28. "But the most important AI work is being done in cybersecurity, intelligence, and for the military."
Don't Miss: Get the Best Investing Research Today to Grow Your Money
Even in just the most recent election cycle, we've seen private servers being hacked, which became a huge focus of the presidential election. WikiLeaks published some 35,000 hacked emails from Hillary Clinton's campaign chairman, John Podesta.
Artificial intelligence can help prevent hacks like this by finding patterns to "think on the fly," according to Robinson. AI can help build strong, impenetrable networks that can protect sensitive information.
AI is a big development – and opportunity – for investors. But one of the best "AI stocks" out there might seem odd at first. Sure, this company just makes software. But it also has some interesting plans in the works to capitalize on the burgeoning AI industry…
Here's one of the best tech stocks to buy now…
One of the Best Tech Stocks to Buy to Play AI Growth