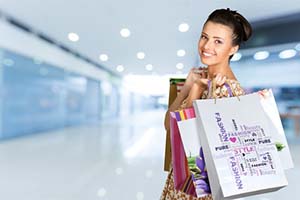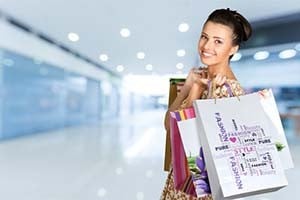 Stock exchanges close for some holidays but not others, and a common question is whether the stock market is open on Black Friday.
In the United States, the New York Stock Exchange and the Nasdaq are closed on Thanksgiving.  Both the NYSE and Nasdaq are open on Black Friday, but they both close at 1:00 p.m.
International stock markets are open the day after Thanksgiving, as well.
The Mexican Stock Exchange was closed on Monday, Nov. 21, to honor the Mexican Revolution. The Tokyo Stock Exchange was closed on Wednesday, Nov. 23, for Thanksgiving. Both are open for the rest of the week.
But Black Friday isn't just the day after Thanksgiving; it's an important day for investors, too…
What Black Friday Means for Investors
Investors turn their attention to retail stocks on Black Friday because the day after Thanksgiving is informally the start of the Christmas shopping season.
With Christmas shopping officially beginning and stores luring customers in with big sales, Black Friday has become a huge day for retail companies. The term "Black Friday" originated to describe how retail companies' accounting books went from red and into the black for the year based on the boost in sales the day after Thanksgiving.
But investors should be cautious about chasing trends like this in the stock market…
There are always going to be trendy Black Friday retail stocks, and the news will speculate on sales figures all day. Experienced investors know better than to chase these trends that only deliver short bumps in share price.
Money Morning Chief Investment Strategist Keith Fitz-Gerald recommends investors look for stocks in Unstoppable Trends. 
Fitz-Gerald's Unstoppable Trends include health, demographics, technology, war, energy, and scarcity. Unstoppable Trends are sectors of the economy people will always need no matter how the economy is doing overall. Finding strong businesses in one of these sectors to invest in is a much more profitable move than looking for the next fad stock.
These industries are always going to be in demand, whether it's the Christmas shopping season or not.
For example, one of Fitz-Gerald's favorite picks is Raytheon Co. (NYSE: RTN). Raytheon is a defense contractor with major contracts with the U.S. Department of Defense. Raytheon is a well-managed company and its stock has continually performed well. At a share price of $147.21, it's up over 18% this year alone. But the key for Raytheon is defense is an Unstoppable Trend. The United States will always need protection and a well-supplied military, and Raytheon is the company that makes it possible.
For more from Fitz-Gerald on the best stocks to buy based on these Unstoppable Trends, check out his free Total Wealth research service, here.
Get Our Best Wealth-Building Ideas: Money Morning's top 5 investment reports to grow your money like never before are right here – and they're absolutely free. Read more…                              
Follow Money Morning on Facebook and Twitter.