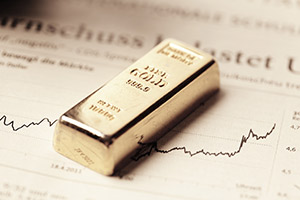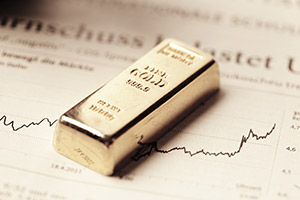 With the recent sell-off in the price of gold, some investors may be disappointed or even discouraged. Gold prices today are up slightly, 0.53%, to $1,190 per ounce. Despite today's gain, the price of gold is still down more than 8% in November.
But those getting discouraged are taking a "glass half-empty" perspective.
Instead, the "glass half-full" view shows an opportunity to buy gold at what is likely to be one of the lowest levels for a long time to come.
Remember, despite the latest weakness, gold is still up by $118 or 11% since the start of this year. And that compares well with other asset classes.
It's true there are several factors pointing to a possible bearish outlook for gold. But if you examine them closely, they are mostly near term. The long-term drivers are overwhelmingly positive and actually point to much higher gold prices, probably within a matter of months.
Some positive data in the form of upbeat U.S. durable goods orders was likely the latest culprit that pushed gold down last week. But as we peer into the new year, it doesn't take much to find upcoming events and policies that will almost certainly be very supportive of gold prices in 2017...
How Gold Prices Today Are Trending
Gold ended the previous week with Friday (Nov. 18) down to about the $1,207 level, thanks mainly to another bout of strength for the U.S. Dollar Index (DXY).
And as if on cue, the DXY backed off a bit on Monday and Tuesday. That helped gold prices regain some momentum to hit $1,220 late Monday and averaging about $1,212 through to late Tuesday.
Don't Miss: Get the Best Investing Research Today to Grow Your Money
But the latest weakness came in earnest on Wednesday just after the start of N.Y. trading.  Traders were likely reacting to upbeat U.S. economic data, followed by the 2:00 p.m. Federal Open Market Committee minutes release. These minutes were from the Nov. 1-2 meeting, a week before the election. Members indicated that it would be okay to raise rates "relatively soon." That weighed heavily on the price gold, pushing it down to $1,187 by 3:00 p.m.
Since the election, the dollar index has rallied an astounding 500 basis points (5%) in just two weeks. Meanwhile, the U.S. markets have gone on to set new all-time highs. That of course tends to draw a lot of capital away from gold, helping to explain its recent bout of weakness.
By Thursday, the start of the long Thanksgiving weekend, gold was trading quietly in the neighborhood of $1,185. Gold prices today currently sit near $1,190.
Now that we're heading into the last month of 2016, here's what investors can expect from gold prices today and into 2017...
Where Gold Prices Are Headed in 2017
[mmpazkzone name="in-story" network="9794" site="307044" id="137008" type="4"]
Probably the single biggest factor weighing on gold has been the dollar. Here's a look at its movements over the last 6 months.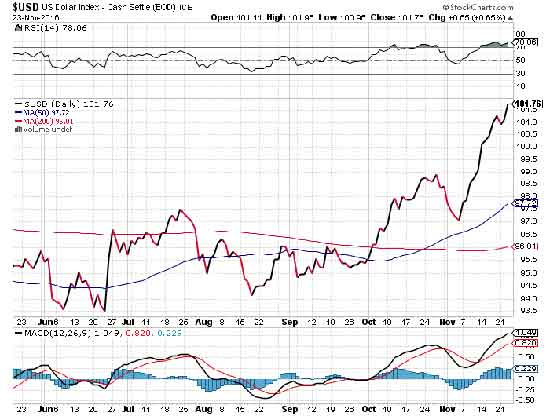 The breakout at election time, combined with the "golden cross" of the 50-day moving average above the 200-day moving average, have made for a powerful rally confirmed by both the relative strength index (RSI) and moving average convergence divergence (MACD).
That by itself has been quite bearish. Add in the fact that gold dropped below its psychological $1,200 support, its own 50-day and 200-day moving averages, and has now formed a "death cross" with the 50-day crossing downward over the 200-day, and you have the perfect storm for weak gold prices.
Now include the rumors of a possible ban on gold imports by the Indian government. On the one hand, such a ban, even if temporary, would certainly hurt demand. On the other hand, if gold buyers in India have sufficient concern about a possible ban, then that should be helping to bid up demand from them in advance of such action.
With gold now trading at prices last seen in February, the possibility of a ban on gold imports into one of the world's largest gold-consuming nations seems to be having no effect right now.
However, if you look ahead just a few months, we could be looking at considerably higher prices. Last year's December Fed interest rate hike lit a fire under the gold price, helping it soar. We're likely due for another hike in just a few weeks.
Another possible catalyst for higher gold is the mid-March 2017 debt ceiling deadline. Accounting tools also known as "extraordinary measures" could help delay the reckoning by a few months, but the deadline will still be a major topic in gold's favor.
Taking all of these factors into account, I think we could see a strong $200 bounce back within a couple of months, and by late winter, we could be looking at $1,400 gold.
Remember, the glass is still half full.
Editor's Note: Timing is everything when it comes to making money in markets - and this new, free service we created puts timing on your side...