At least that's what every market analyst on Wall Street and cable says.
And they've got a point (well, three points).
First, there's Donald Trump's aggressive economic stimulus – including that $1 trillion infrastructure plan. Second, traders are moving their cash into a very attractive stock market. Third, the Fed will likely raise rates by the end of the year.
All three of these are bad for bonds – hence the $1 trillion rout we saw over the past week or two.
There's just one problem with this line of thinking. It misses the role bonds play for conservative investors, retirement funds, and other institutions who want the yield and plan to hold bonds for years.
And so, this market for fixed-income investments remains both active and huge – $40 trillion huge.
Why are we talking about the bond market? After all, we're not going to start bypassing big tech winners in favor of bonds. Especially not now.
However, I have pinpointed a little-known tech leader that's changing how investors are buying and selling bonds. In other words, this Singularity Play is rapidly changing "How We Live"…
It passes through all five of our Tech Wealth Blueprint "filters."
And it's growing like crazy – so fast that I think you could hit triple-digit profits in less than three years.
Take a look…
Ripe for Disruption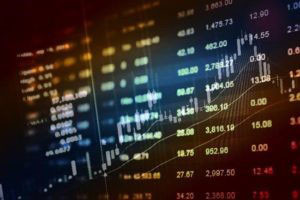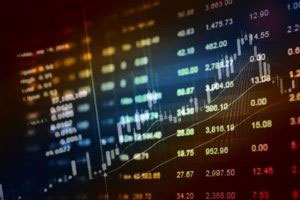 First off, before I reveal that company, let me explain why, if you want to make money, you have to pay attention to the bond market – even if it's temporarily on life support.
Consider that roughly 6,500 companies are traded on the major U.S. stock exchanges. Though that's quite a lot to choose from, it's only a fraction of the more than 200,000 types of unique taxable bonds offered.
Let's use a famous big-cap tech leader as an example. Apple Inc. (Nasdaq: AAPL) offers only one common stock. But at any point in time, it may have between 15 and 20 bonds out there.
Get Our Best Wealth-Building Ideas: Money Morning's top 5 investment reports to grow your money like never before are right here – and they're absolutely free. Read more…
Here's the thing…
Despite the rise of the web and electronic trading, most bond broker dealers still buy and sell directly with each other. According to studies, electronic trading accounts for little more than 20% of all bond transactions.
That's actually great news for tech investors.
If any market is ready for disruption – a fertile unplowed soil in which to make a lot of cash – it's bond trading…
Room to Grow
MarketAxess Holdings Inc. (Nasdaq: MKTX) is the premier high-tech firm serving the bond market.
MarketAxess now handles 95% of all electronic bond deals. That sounds like a lot – like market saturation, even – but remember that statistic I just shared with you.
That means it handles well under 20% of all bond trades made today – and so this is a firm with plenty of room to grow.
A few weeks ago, I introduced the Singularity Nexus – the four "windows" of opportunity… pools of innovation – that have arisen in the Singularity Era. MarketAxess fits snugly into the "How We Live" window.
But the Nexus is just one half of the way I look at each and every potential Singularity Play.
Beyond it, I also put every investment I research through Your Tech Wealth Blueprint. You also can use these five "rules" to help you become a much savvier and far more profitable tech investor. I crafted them to help you identify the biggest market trends – and the Singularity Plays best positioned to yield hefty profits.
So, to show you why MarketAxess is a profit opportunity you should strongly consider adding to your portfolio, I'm going to run it through all five Tech Wealth Blueprint "filters" – and see how it stacks up…
Join the conversation. Click here to jump to comments…
About the Author
Michael A. Robinson is one of the top financial analysts working today. His book "Overdrawn: The Bailout of American Savings" was a prescient look at the anatomy of the nation's S&L crisis, long before the word "bailout" became part of our daily lexicon. He's a Pulitzer Prize-nominated writer and reporter, lauded by the Columbia Journalism Review for his aggressive style. His 30-year track record as a leading tech analyst has garnered him rave reviews, too. Today he is the editor of the monthly tech investing newsletter Nova-X Report as well as Radical Technology Profits, where he covers truly radical technologies – ones that have the power to sweep across the globe and change the very fabric of our lives – and profit opportunities they give rise to. He also explores "what's next" in the tech investing world at Strategic Tech Investor.