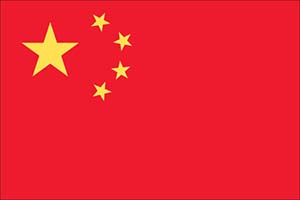 China warns the U.S. once again…
This time about a World Trade Order (WTO) deal reached way back in 2001…
That's when WTO members all agreed to treat Beijing as a "non-market economy" until the arrangement officially expired – at which point China would then be upgraded to a "market economy."
There's a big difference between those two distinctions:
A "market economy" consists of private ownership of the means of production and of voluntary exchanges and/or contracts for goods. Competition in these economies is high, which makes goods production, as well as the value of goods themselves, significantly cheaper. On top of that, foreign investors often flock to "market economies" because they bolster innovation, which, in turn, boosts profits.
A "non-market economy" consists of operations that are not market-based. Therefore, its prices for final goods do not reflect fair value. Government provision of goods – arguably on an even basis – typically occurs within "non-market" economies – i.e., communist or socialist economies.
China's designation to a "market economy" deadline is now fast approaching – Dec. 11, just nine days away…
Must Read: The Five Best Infrastructure Stocks to Watch in 2017
But some of the original WTO members who were part of the 2001 deal are now disputing Beijing's upcoming promotion.
And one of the loudest of these critics is Uncle Sam.
Here's why…
China Warns the U.S. to Keep Its Promises
Last month, U.S. Commerce Secretary Penny Pritzker claimed that she does not believe Beijing has exhibited appropriate enough trade behavior over the past 15 years to warrant "market economy" status.
Specifically, she accused China of having used unfair trade practices in overseas markets, particularly when it came to dumping products at extremely low prices.
For example, both U.S. and European Union steel producers have complained that China's "steel dumping" has distorted the global market by exporting excess aluminum and steel at prices with which their economies can't compete.
This, in turn, has damaged their own steel and aluminum industries – an issue at the forefront of American politics these days.
Don't Miss: These Picks Will Pay You a Different Kind of Dividend
In fact, while on the campaign trail, President-elect Donald Trump often made reference to the failing U.S. steel industry as one he intends to fix once in office.
Another issue Trump hopes to "fix" soon: U.S.-China trade relations (by imposing massive tariffs, among other such means).
In turn, China is not happy with Uncle Sam at all right now.
And just this morning Beijing issued some harsh words aimed directly at us — its American counterpart…
"[The U.S.] is expected to fully comply with the [2001 WTO deal] promptly," warned Chinese Commerce Ministry spokesman Shen Danyang earlier today, "and push for healthy development of China-U.S. trade relations."
Shen also argued that it was high time his country got to fully enjoy its rights as a WTO member. Therefore, he said, all other WTO member countries should fulfill their obligations, as well.
Up Next:
U.S.-Sino trade relations were a key political point of Donald Trump's presidential campaign.
Since the day he actually announced his bid, the billionaire thrived on promises of hitting Beijing with a 45% tariff on imported goods while taking on its massive currency manipulations.
In response to these promises, China's President Xi recently outlined exactly what negative consequences will occur should Trump keep up with his anti-China rhetoric…
Follow us at @moneymorning or on Facebook.
Related Articles: