If the "official" start of this holiday shopping season is any indication, this year will be one for the history books.
From Thanksgiving Day through Cyber Monday, records were smashed. More than $3 billion was spent online, an increase of nearly 12% from the year before.
Two of e-commerce's heaviest hitters reported large mobile crowds: Amazon reported that 70% of its Thanksgiving Day web traffic was mobile, while Target pegged its mobile traffic at 60%, suggesting that a lot of folks were "multitasking" while eating turkey and watching football (in my case, the Pittsburgh Steelers).
Most importantly, spending patterns confirmed our very bullish outlook on e-commerce in general and mobile retail in particular; shoppers on both Black Friday and Cyber Monday forked over more than $1.1 billion each day, via smartphones mostly.
We've been recommending profitable e-commerce and mobile plays like Apple Inc. (Nasdaq: AAPL) and PayPal Inc. (Nasdaq: PYPL) to my Private Briefing readers since soon after we started publishing in 2011. I "walk the walk and talk the talk," so naturally I'm more than comfortable spending money online, whether I'm on a PC or a smartphone.
But when it comes to planning how I spend, I take a decidedly low-tech approach. Every holiday season, you'll find me at my kitchen table with a very un-cutting-edge pen and paper, writing out a list of gifts I'd like to get my loved ones. I've done it for years, ever since I was a kid.
And, since I love making money as much as the next guy, I like to pick gifts that I'm sure will "keep on giving" to my friends and relatives.
I'm talking about some of the most powerful and successful money-making ideas of all time, of course…
This Holiday Gift List Has Something for Every Investor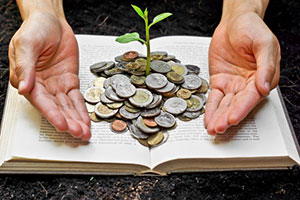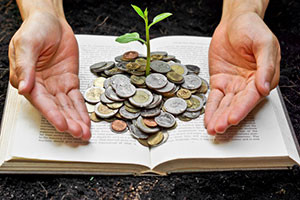 "Liar's Poker: Rising Through the Wreckage of Wall Street," by Michael Lewis
With its focus on the junk-bond pollution of the 1980s, this book is about an earlier era, to be sure. But substitute in "Goldman Sachs" for "Salomon Bros.," "credit-default swaps" in for "junk bonds," and "housing bubble" for "leveraged buyouts," and you'll see that nothing ever changes on Wall Street. Plus, the book is flat-out hilarious.
"The Big Short: Inside the Doomsday Machine," by Michael Lewis
Michael Lewis is a talent, as this second runaway hit proves. Just as "Liar's Poker" chronicled the Gordon Gekko "Greed Is Good" 1980s, "The Big Short" captures the absurdity and unavoidable wreckage of the credit-default-swap era. Indeed, this disturbing-but-informative view of the financial crisis shows us how Wall Street transformed the American Dream of home ownership into a full-blown nightmare.
"The Age of Gold: The California Gold Rush and the New American Dream," by H.W. Brands
This is a little something for the gold bug on your list. I'm picking up several copies of this one.
Brands is a popular historian of the same stripe as Stephen Ambrose. In this book, he pushes aside the deeply rooted myths of the California Gold Rush, a seminal and, as it turns out, misunderstood event in American history. Brands tells some incredible stories in fascinating detail. Gold investors and history buffs alike will love this one.
Now, as it happens, I'm recommending this book at the time a strange and potentially very lucrative "gold anomaly" is appearing in the markets for only the second time in the past 20 years. It may not stick around through the holidays, though – have a look…   
"The Age of Cryptocurrency: How Bitcoin and Digital Money Are Challenging the Global Economic Order," by Paul Vigna and Mike Casey
Join the conversation. Click here to jump to comments…
About the Author
Before he moved into the investment-research business in 2005, William (Bill) Patalon III spent 22 years as an award-winning financial reporter, columnist, and editor. Today he is the Executive Editor and Senior Research Analyst for Money Morning at Money Map Press. With his latest project, Private Briefing, Bill takes you "behind the scenes" of his established investment news website for a closer look at the action. Members get all the expert analysis and exclusive scoops he can't publish... and some of the most valuable picks that turn up in Bill's closed-door sessions with editors and experts.