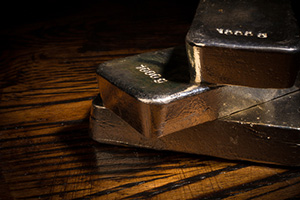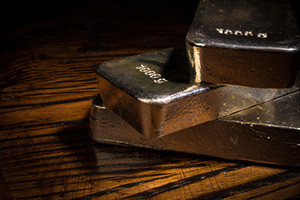 The spot silver price is up today (Friday), as precious metals traders await Italy's referendum on Sunday, or "Quitaly." Uncertainty and fears of the outcome have investors around the world heading into safe-haven investments.
That's part of the reason we see silver prices climbing even higher in 2017.
Shortly before noon today (Friday), the spot silver price was up $0.23, or 1.37%, at $16.81 an ounce.
But Italy's vote this weekend isn't the only thing moving silver prices today. Precious metal investors are also reacting to the November jobs report.
The U.S. Labor Department reported early this morning that employers added 178,000 workers last month. That was in line with the 180,000 analysts had forecast. The unemployment rate unexpectedly dropped to 4.6% from 4.9%.
But there were signs of some slack still lingering in the labor market…
The labor-force participation rate slipped to 62.7%, sitting near the lowest level since the 1970s. And the U6 rate, which reflects the number of people working part-time but who would like full-time work, rests at 9.3%. While this is an improvement over the prior month's read of 9.5%, the rate remains elevated.
Another disappointing aspect of the November jobs report was the 0.1% month-over-month dip in wage growth. The decline was unexpected amid a tightening labor market, which has put some upward pressure on wages over the last several months.
Still, today's jobs report should be good enough for the U.S. Federal Reserve to hike rates after the December FOMC meeting. Market odds of an interest rate increase in less than two weeks is currently 95%, according to CME Group's Fed Tracker Tool.
The jobs report caused some slight movement in the spot silver price, but it was mostly a nonevent.
However, Italy's vote on Sunday could be a major event for silver prices…
Quitaly's Impact on Silver Prices Now
A victory for the "no" camp could trigger another banking crisis in Europe.
A "no" vote has the potential to create financial instability and panic among investors, which would be detrimental to Italy's already fragile banking sector.
The third-largest Eurozone economy has been suffering from a deep and prolonged recession. Over the last five years, the ailing nation's banks have accumulated roughly 356 billion euros ($377 billion) in problem loans. Bad debts now account for 18% of all outstanding loans.
In the coming months, Italy's banks will need to pay at least 20 billion euros in capital to cover losses from fresh loan write-downs and planned bad debt disposals, according to Reuters.
Without question, Italy's banking crisis is driving some investors to safe-haven investments like precious metals.
Still, the biggest driver of silver prices over the last several weeks has been the U.S. dollar…
Our Newest Spot Silver Price Target for 2017