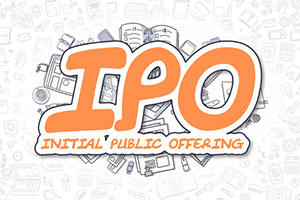 It's a busy week on our upcoming IPO calendar, with five companies planning to go public for the week of Dec. 5.
These five companies are expected to raise over $1 billion collectively, according to Renaissance Capital, a manager of IPO-focused ETFs.
And the biggest IPO this week will be Athene Holding Ltd. (NYSE: ATH). Athene is seeking to raise $950 million and will price shares between $38 and $42 per share.
Athene was formed in 2009 by James Belardi and Chip Gillis, two former executives in the life insurance industry.
The retirement services company issues, reinsures, and acquires retirement savings products.
According to its website, many financial retirement companies folded during the 2009 financial crisis. That left a void for individuals and institutions seeking to fund their retirement needs.
Athene filled that need with annuity products, reinsurance products, and funding agreements.
Trending Story: Your Snapchat Stock Guide Before Snap Goes Public
It has $80.6 billion in total assets and $70 billion in invested assets. Athene generated $4.1 billion in revenue between Sept. 30, 2015, and Sept. 30, 2016.
But Athene isn't the only upcoming IPO to watch this week...
Our December Upcoming IPO Calendar
Traditional rat control solutions like poisons can harm wildlife and family pets if not used correctly. Also, a rat nest can actually grow larger after a poisoning because surviving rats rapidly reproduce to replace lost members.
But SenesTech Inc. (Nasdaq: SNES) believes it has a solution...
It uses nonlethal chemicals to lower rat fertility rather than focusing on destroying nests or killing individual rats through traps.
The nonlethal compound is placed in liquid bait, and rats will become infertile and die of natural causes in roughly a year, according to SenesTech.
The pest-control company will use the money from the IPO to launch ContraPest, a product that could help decrease the rat population in subways and other large public spaces.
SenesTech plans to price SNES shares between $9 and $11 per share.
And these are the three other upcoming IPOs we have our eye on for this week...
Ichor Holdings Inc. (Nasdaq: ICHR) designs, engineers, and manufactures fluid delivery subsystems for semiconductor equipment.
Its primary products include chemical and gas delivery subsystems. These are known for fluid delivery subsystems, which are key elements in the manufacturing of semiconductor devices.
The gas delivery subsystem is used to monitor and control the precise quantities of specialized gases for semiconductor manufacturing processes.
Ichor plans to price ICHR shares between $12 and $14 per share.
The fourth stock to watch on our upcoming IPO calendar is Accelerated Pharma Inc. (Nasdaq: ACCP).
Accelerated Pharma is a late-stage pharmaceutical company developing a cancer drug called Picoplatin. The drug is progressing towards phase 2 trials, and it could offer significant improvements over current standards of care, according to its website.
Picoplatin is a "platinum-based drug," and platinum-based drugs are prescribed to 50% of newly diagnosed cancer patients. Platinum-based drugs generate $3.5 billion in annual sales.
Accelerated Pharma will price shares between $8 and $10 per share.
The final company on our upcoming IPO calendar this week is Polar Power Inc. (Nasdaq: POLA). Polar Power was incorporated in 1979 as Polar Products, and changed its name to Polar Power in 1991.
Polar Power designs and manufactures power and cooling systems for targeted market applications. Polar offers DC power systems, DC hybrid power systems, and DC solar hybrid power systems.
Its products are used by the military, as well as for oil field applications.
Polar Power plans to price POLA shares between $7 and $8 per share.
Up Next: Snapchat could go public as soon as March 2017. It's already the buzz of Wall Street, and investors want to know if they should add the social media stock to their portfolios. Here's everything you need to know about investing in Snapchat...
Follow Money Morning on Facebook and Twitter.