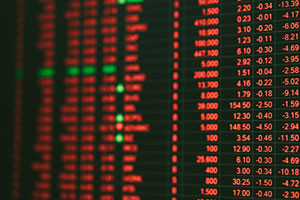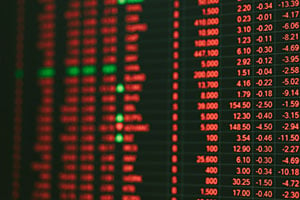 Investors are anxious about a stock market correction after all three major indexes closed at record highs last month.
On Nov. 21, the Dow, S&P 500, and the Nasdaq each closed at all-time highs for the second time this year. This record-shattering performance is the current pinnacle of a seven-year bull market.
A record-breaking stock market is usually great for investors, but many wonder if these record highs are a sign of a stock market bubble. With the Fed set to raise interest rates at the FOMC meeting this month, we could see a stock market correction in 2017.
Investors often wonder how a stock market correction is different from a stock market crash, so we've explained the difference between each to help you be better prepared for either one. Then, we'll show you how to protect your money when the market slides...
What Is a Stock Market Correction?
The definition of a stock market correction is a pullback of up to 20% of broad market value.
Stock market corrections differ from stock market crashes in two key ways.
First, a correction and crash differ in severity. While both a correction and a crash cause a loss of stock market value, a stock market crash is far worse.
In a stock market crash, the market loses much more than 20% of its value. For instance, during the stock market crash of 1929, the U.S. stock market lost 90% of its value.
A completely unique gold play is forming in the markets. And it's so rare that it's only the third time in 20 years that it's happened. If you get in now, you could see a share of upwards of $13 billion in cash windfalls. Read more.
The second difference is the effect each has on the economy.
A correction is a pullback that brings the stock market back to more sustainable levels. When the correction ends, the thinking goes, the market will be more fairly valued, because the price of stocks will better match the earnings and growth of the underlying companies. However, a financial crash can be catastrophic to the value of the entire market, even strong companies.
Investors can't predict whether a market downturn will be a correction or a crash. Once a market starts to go down, no one knows how far it will slide until it begins to grow again. And that can be a big problem for unprepared investors.
Investors can start their preparation by identifying the signs of a stock market correction, and these are the signs we are seeing right now...
Signs of an Upcoming Stock Market Correction
Stock market corrections are natural events in the market. No stock market rises indefinitely.
But, with the Fed expected to hike interest rates this month, a correction could occur soon. When the Fed raised rates in December 2015, the S&P 500 dropped by 10% through February 2016.
There are two major reasons why a stock market correction might occur after a rate hike.
The first is because higher interest rates make the bond market more attractive.
Interest rates have been at historically low levels for a long time. As a result, investors who might have invested in bonds have been forced into the stock market to get reasonable returns. In a near-zero interest rate environment, you are close to paying to hold bonds, rather than being paid. This has artificially inflated the stock market.
When the Fed begins to raise rates, some of that money will return to bonds and lead to a correction in stocks.
The second reason is because low interest rates have made corporate borrowing extremely cheap.
Corporations have been using cheap money to buy back their own shares. This has pushed up stock prices. But, when borrowing becomes more expensive and corporations can't afford to do this, stock prices will pull back to reflect the true value of the underlying companies.
Since we have two big reasons to expect a correction soon, and since it's impossible to tell the difference between a correction and a crash until they have ended, investors need to be prepared for both. That's why we have a proven stock market crash protection plan to keep your money safe...
Our Stock Market Crash Protection Plan