[Tokyo] – Having rolled off the plane and successfully navigated the wilds of Tokyo's notoriously busy subway system on my way into the city, I made a beeline for my favorite guilty pleasure – the neighborhood sushi shop.
And the questions started almost as soon as I sat down elbow to elbow with other patrons…
…what did I make of Trump?
…would he be a "real" president?
…is he as unpredictable as he seems?
As always, it wasn't so much the questions that interested me, but rather, the unspoken "language" driving them.
You wouldn't believe what it says about what's next for your money.
Shock Treatment for Japan's "Lost Decades"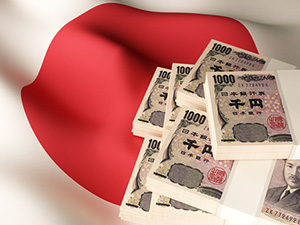 Japan's got every reason to come to terms with Trump quickly and effectively.
It is the world's third-largest economy, a long-time economic trading partner with hundreds of billions on the line, and key to strategic interests here in the Pacific.
But… how, exactly?
Japanese politicians were completely stunned by Trump's victory, which is entirely understandable because they suffer from the same sort of erudite institutional bias that ruling elites all over the world do. They have no idea what to make of Trump's victory, let alone the man.
Don't Miss: Turbocharge your investing returns with our top 5 money-making investment reports. Get them now – they're absolutely free. Click here…
Japanese citizens, on the other hand, don't seem to have that problem. Most of the people I've run into on this trip, in fact, are far more pragmatic about a Trump presidency. By and large, they're also respectful, even if the reasons driving Trump's election are not readily apparent.
Most of that is pretty straight-forward. Having spent the better part of my adult life here, I wouldn't expect anything else.
Then, it got real as I reached for another plate of maguro and our conversation took an unexpected twist…
…what if Trump forced Japan to change?
To my way of thinking, that would make him like Commodore Matthew Perry, who steamed into Tokyo Bay in 1853 and forced the Tokugawa Shogunate to open trade after 250 years of seclusion.
We're used to hearing the gunboat diplomacy argument in our history books, as are the Japanese in theirs. Perry wasn't exactly subtle considering he had a fleet of "black ships" with him and punctuated his message with cannon.
Without realizing it, my new friends Masa and Taka were referencing Perry's arrival as the start of more than a century of openness and economic development that happened at jaw-dropping speed. And, by implication, wondering if Trump could be the singular influence that forces Japan to open up a second time.
Not only do I think that's possible, but entirely likely.
Join the conversation. Click here to jump to comments…
About the Author
Keith Fitz-Gerald has been the Chief Investment Strategist for the Money Morning team since 2007. He's a seasoned market analyst with decades of experience, and a highly accurate track record. Keith regularly travels the world in search of investment opportunities others don't yet see or understand. In addition to heading The Money Map Report, Keith runs High Velocity Profits, which aims to get in, target gains, and get out clean, and he's also the founding editor of Straight Line Profits, a service devoted to revealing the "dark side" of Wall Street... In his weekly Total Wealth, Keith has broken down his 30-plus years of success into three parts: Trends, Risk Assessment, and Tactics – meaning the exact techniques for making money. Sign up is free at totalwealthresearch.com.