Crude oil prices moved above $52 a barrel for WTI (West Texas Intermediate, the oil benchmark rate traded in New York) before the market even opened Monday, Dec. 5, while Brent (the equivalent rate set in London) was above $55.
Of course, the price surge results from last week's "Vienna Accord" - the deal to cut oil production reached by OPEC during its regular meeting in the Austrian capital.
The point of the deal is to quicken the arrival of a balance between oil supply and demand. That, in turn, enables the medium-term objective: lowering expected price volatility, essential to maintaining a higher oil price.
But none of this is possible if the Vienna Accord itself doesn't last.
On that front, things aren't looking too good. Russia has to get formally on board, and individual OPEC members need to be assigned their quotas. But that's just the beginning...
The real factors determining whether the oil deal will survive aren't even in OPEC's hands.
They're much closer to home...
OPEC's Quotas Will Be Key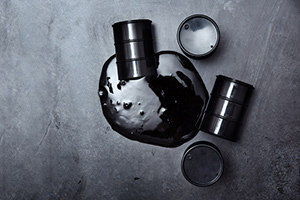 As regular readers of Oil & Energy Investor will recognize, the prices for WTI and Brent are where I estimated they would be by the end of this year - mid $50s.
This morning the oil price is under pressure as both OPEC and Russia predictably increase production before the accord takes hold in January - making the setting of individual quotas quite tricky.
Those quotas are the source of a lot of discord within OPEC, as they will require most member countries to cut, while Iran and Nigeria were allowed to simply cap their production.
Don't Miss: This is your ticket to bigger and better returns... and it won't cost you a penny. What are you waiting for? Read more... 
Even Iraq's acceptance of the cuts is wavering. Similarly, while committing to at least half of the production declines required from non-OPEC countries, Russia is still viewing the Vienna Accord with suspicion.
All the main parties need to hold the line on production volume, or the whole accord collapses. Unfortunately, as I have observed before, these days there is no justification for individual countries to keep oil in the ground. Doing so just means giving up market share - and revenue - to some other country willing to grab it.
I predict that the January production level of 32.5 million barrels a day will be obtained by OPEC (although with some expected overproduction from the likes of Venezuela, Libya, Iraq, and Iran pushing the total closer to 33.2 million), with non-OPEC production roughly holding to expectations.
That's in the first quarter of 2017.
Join the conversation. Click here to jump to comments…
About the Author
Dr. Kent Moors is an internationally recognized expert in oil and natural gas policy, risk assessment, and emerging market economic development. He serves as an advisor to many U.S. governors and foreign governments. Kent details his latest global travels in his free Oil & Energy Investor e-letter. He makes specific investment recommendations in his newsletter, the Energy Advantage. For more active investors, he issues shorter-term trades in his Energy Inner Circle.