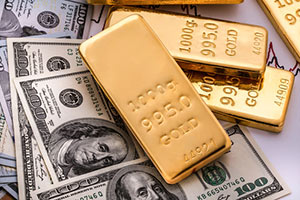 A return to the gold standard, long a goal of many conservatives, is a lot less far-fetched now that Donald J. Trump is headed to the White House in January 2017.
It's been 45 years since the United States used any form of the gold standard. Proponents of the gold standard – tying the U.S. dollar to gold – say it would stop the erosion in the currency's value, limit runaway government spending, and foster economic growth.
But apart from a few vocal fans, such as retired Rep. Ron Paul (R-TX), most policymakers in recent years have viewed the gold standard as an outdated idea. Or, as iconic economist John Maynard Keynes famously called it, a "barbarous relic."
The election of Trump has changed the calculus, however. Judging by what he has said and who he has consulted with, it's clear that Trump is at least willing to entertain the idea of a return to the gold standard.
Here's what that would mean…