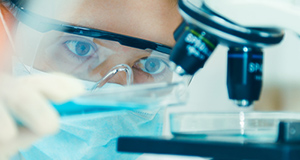 Proteon Therapeutics stock is crashing this morning (Tuesday), down 70.71% to $2.90, after the company said a phase 3 trial of its chronic kidney disease treatment failed to meet the primary endpoint.
The disappointing trial results mark a major setback for Protean Therapeutics Inc. (Nasdaq: PRTO) stock…
Still, the small-cap biotech company said results for the secondary endpoint suggested that its treatment, vonapanitase, may improve secondary patency compared with placebo.
Don't Miss: Get the Best Investing Research Today to Grow Your Money
"We are disappointed that the study missed the primary endpoint," Chief Medical Officer Steven Burke said in a statement. "However, it appears that vonapanitase had a drug effect and we are encouraged by the secondary patency and fistula use for hemodialysis findings in this trial, both of which we believe are clinically important."
Proteon Therapeutics is a late-stage biopharmaceutical company that develops novel pharmaceuticals to address renal and vascular diseases.
Proteon is currently evaluating vonapanitase in patients with chronic kidney disease (CKD) undergoing surgical creation of a radiocephalic arteriovenous fistula. Proteon is also evaluating vonapanitase in two phase 1 clinical trials in patients with peripheral artery disease (PAD).
The company was founded in 2001 and is headquartered in Waltham, Mass.
PRTO went public on Oct. 22, 2014, at an IPO price of $10. Shares traded as high as $16.48 over the last year before pulling back. Prior to today's plunge, the PRTO stock price was down 36% year to date.
Editor's Note: Today, Money Morning is bringing readers a complete list of the best stocks to buy today. These stocks all have tremendous upside heading into 2017. Here's the full list…
Follow us on Twitter @moneymorning and like us on Facebook.
Related Articles: