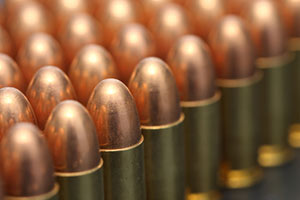 The Smith & Wesson stock ticker is changing in a move aimed at better reflecting the company's diversified and expanding brands.
Shareholders "overwhelmingly" voted to change the company name from Smith & Wesson Holding Corp. (Nasdaq: SWHC) to American Outdoor Brands Corp., the Springfield, Mass.-based company said in a statement Tuesday. The proposed name change was approved by Smith & Wesson's board of directors last month.
The new name will go into effect on or about Jan. 1. To coincide with the name change, the company is getting a new ticker: AOBC.
Urgent: Are you doing everything you can to grow your retirement "nest egg"? You can start today with our top 5 money-making investment reports - they're absolutely free...
"We believe that American Outdoor Brands Corp. is a name that truly represents our broad and growing array of brands and businesses in the shooting, hunting, and rugged outdoor enthusiast markets," CEO James Debney said.
Debney also said the company intends to continue building its portfolio. It will remain focused on brands and products "that best meet the needs and lifestyle of our target consumers."
The legendary Smith & Wesson name is not completely disappearing. The storied brand name will remain for the company's firearm segment, which will operate as Smith & Wesson Corp., a subsidiary of American Outdoor Brands Corp.
Smith & Wesson traces its roots back to 1852, when Horace Smith and D.B. Wesson first produced revolvers under their names. Its 44 Magnum handgun is renowned for being Clint Eastwood's go-to weapon in the widely popular "Dirty Harry" film series.
In addition to firearms, the company makes tree saws, knives, and a variety of accessories, including cleaning products.
It has also been on a buying spree as part of its diversification efforts. Here's what to expect from the company after the Smith & Wesson stock ticker is changed...
Smith & Wesson Stock Ticker Changes as Company Grows