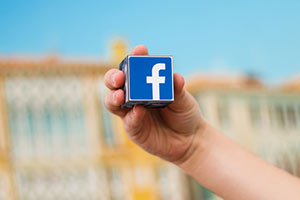 Shareholders approved a 3-for-1 split on June 20, but FB shareholders are asking will Facebook stock split after new details emerged from a class-action lawsuit filed in April.
The results of the FB stock split vote were never in doubt. CEO Mark Zuckerberg controlled nearly 60% of the voting power before the vote, so the FB stock split vote was always going to pass.
However, shareholders said in the April lawsuit that they won't benefit from the split. The shareholders don't believe it's fair Zuckerberg will sell 99% of his FB shares over time and still retain voting power.
Editor's Note: To find out why Zuckerberg wanted a stock split and what will happen to your FB stock, read our Facebook Stock Split Guide.
And recent unsealed court filings in Delaware show a board member may have been biased in helping Zuckerberg receive approval for the FB stock split by its board...
Will Facebook Stock Split Be Delayed by Lawsuit?
According to Bloomberg, Facebook created a special committee to represent shareholders while reviewing the proposed stock split. The committee members - Susan Desmond-Hellmann, Erskine Bowles, and Marc Andreessen - were chosen because they would be the least financially affected by a Facebook stock split.
But according to the court documents, Andreessen provided Zuckerberg with information to help him negotiate the split. Andreessen reportedly gave Zuckerberg the questions he would be asked before he met with the committee.
Andreessen also reportedly sent the 32-year-old CEO live updates to let him know which of his arguments were working and which weren't working with the committee.
Until the lawsuit is settled, it could take years for Facebook to officially split its stock.
Google, now known as Alphabet Inc. (Nasdaq: GOOGL, GOOG), proposed a stock split in 2012. Google was also sued over the split, like Facebook, and wasn't able to split its stock until 2014.
The lawsuit could cause investors to panic over the short term as the question of when will Facebook stock split is still unanswered. But for our long-term Facebook stock price projection, we believe the FB stock price will continue to climb.
Here's our bold Facebook stock price target...
Ahead of the Facebook Stock Split, Here's Our Bold Price Prediction