With OPEC's Vienna Accord to cut oil production, Russian production moves, and projected post-election oil and natural gas prospects in the United States, the market's attention has been focused on the supply side of the market.
But it's the demand side that's now once again moving up - across a rather broad spectrum of energy sources, too.
And what's really surprising is where this demand is coming from. Asia, as you may have guessed, is still in first place when it comes to energy demand growth.
But in second place is a region most investors don't even think about.
Here's how you can best play it...
OPEC's Deal Will Cut Surplus Volume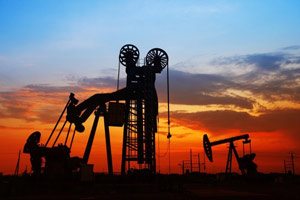 The supply discussion when it comes to crude and natural gas centers on restraining the volume going into the market. This is all about whether the agreement struck between OPEC and non-OPEC producers (mainly Russia) will hold.
Following two years of declining oil prices, primarily the result of the Saudi-led OPEC decision to defend market share rather than the price, leading to a rapid rise in aggregate production, all attention has been on cutting/capping supply to improve the price.
More from Kent: My (Bold) 2017 Oil Price Forecast - and Today's Most Profitable Energy Play
The goal here is the establishment of a market balance between forward-looking supply and demand. This balance does not require that the market surplus, which has prevented a more rapid increase in price, be entirely drained. In fact, while the market surplus has been declining, its continued presence actually provides a buffer against volatility.
Just look at Mexico to see what happens when this buffer is too small...
Join the conversation. Click here to jump to comments…
About the Author
Dr. Kent Moors is an internationally recognized expert in oil and natural gas policy, risk assessment, and emerging market economic development. He serves as an advisor to many U.S. governors and foreign governments. Kent details his latest global travels in his free Oil & Energy Investor e-letter. He makes specific investment recommendations in his newsletter, the Energy Advantage. For more active investors, he issues shorter-term trades in his Energy Inner Circle.