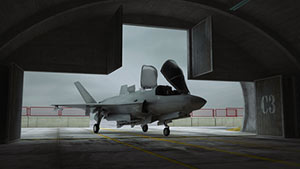 Money Morning's picks for the best military defense stocks now is a must read for any investor picking up new stocks in 2017.
Why? Well, first there's the big picture. Military defense stocks now are poised to benefit from War, Terrorism, and Ugliness, one of Money Morning Chief Investment Strategist Keith Fitz-Gerald's "Unstoppable Trends."
Unstoppable Trends are forces that will be in the world regardless of market swings or political changes. Because of that, stocks tied to them are solid investments.
As Fitz-Gerald notes, War, Terrorism, and Ugliness are all, sadly, growth industries worldwide. It's the downside of increased globalization. More and more people can obtain technology (including weapons) and access ideas - including bad ones.
But Fitz-Gerald says that several of the top defense stocks are from firms that focus on stopping war, pain, suffering, and death before they start. That's just one upside to investing in military defense stocks now....
Military spending is also a huge growth industry...
Military Spending: A $2 Trillion Growth Industry
Maybe you realize that military spending is big, but few investors realize just how big.
Worldwide, almost $2 trillion is spent on military equipment and technology every year. That's about 2.5% of worldwide gross domestic product.
It equates to $250 for each man, woman, and child on the planet, every year.
The United States is No. 1 in military spending, totaling $596 billion as of 2015. In fact, military spending in the U.S. constitutes 37% of the global total, as reported by the Stockholm International Peace Research Institute.
Compare that to the next seven biggest military spenders: China, Saudi Arabia, Russia, the United Kingdom, India, France, and Japan, which total $567 billion all together, as reported by the National Priorities Project.
Fitz-Gerald points out that countries will likely be spending an increasing percentage of their resources to protect them over time, including the United States.
As countries develop economically, they have more money to devote to technology, including military technology.
Military spending is pursued in countries whose foreign policy objectives include war and peace. Peaceful countries see it as defense against possible encroachment; countries interested in more territories, more resources, or different beliefs see it as an instrument to gain those objectives.
All of Money Morning's three best military defense stocks now are based in the United States. They stand to be beneficiaries of President-elect Donald Trump's campaign pledge to devote more attention to the military and the Pentagon.
Since the U.S. presidential election, all three of our top military defense stocks now have reached all-time highs. And these stocks have further to go in the new year...
Here are the top military defense stocks now....
Top Military Defense Stocks Now No. 1
Lockheed Martin Corp. (NYSE: LMT) is the largest military defense stock now by market capitalization. It supplies defense, security, and technology products throughout the world.
That $596 billion U.S. defense budget? That's more than 3% of the U.S. GDP every year. Lockheed Martin contributes to a big portion of that.
Don't Miss: How to Make a Killing... When Everyone Else Is Panicking
Lockheed is the maker of the F-35 fighter jet and has billion-dollar contracts with the Pentagon for it. Lockheed also has a number of contracts for these jets with U.S. allies.
Investors in LMT will benefit from its strong and growing dividend. The company has been increasing its dividend for 13 years. In late October, it raised its dividend by 10% to $1.82 per share. Every year, the dividend is $7.28, for a 2.75% yield - itself a nice return.
LMT shares have risen over 16% in 2016.
Top Military Defense Stocks Now No. 2
Raytheon Co. (NYSE: RTN) is a contractor specializing in developing and manufacturing engineering technology for defense, IT, and government electronics.
The company's top two segments in terms of profitability are Integrated Defense Systems (IDS) and Missile Systems (MS).
The IDS segment recently won a large ($265 million) contract to provide Patriot Air and Missile Defense Systems for an ally of the United States. The IDS segment also won a $92 million contract for new production on the U.S. Navy's radar program.
While Raytheon is U.S.-based and has a large number of U.S. products, it owes a great deal of its success to foreign customers, including Middle Eastern and African countries. These countries are devoting a great deal of investment toward protection from nearby hostile countries. Nearly one-third of RTN's revenue derives from foreign countries.
According to FactSet, RTN's average share price target is $159. A majority of surveyed analysts - nearly 75% - rate RTN a "Buy."
Like Lockheed, RTN has an excellent dividend, at 1.96%.
Top Military Defense Stocks Now No. 3
Northrup Grumman Corp. (NYSE: NOC) is divided into three areas: Aerospace Systems, Electronic Systems, and Information Systems.
Northrop has close links to LMT. The two companies are working together on the F-35 fighter jet. Northrop is assisting with the development of the radar system, tracking computers, and navigational tools.
The Aerospace Systems segment is the most profitable, constituting nearly 40% of the company's total revenue. This segment alone brought in $10 billion in revenue in 2015, according to FactSet.
It contributed to a 16.7% climb in quarterly profit for Q3, which in turn exerted an upward pressure on the share price.
In October 2015, NOC received a contract to produce the "Raider," the U.S. Air Force's new B-21 long-range bomber aircraft. The program is worth $80 billion. Northrop is expected to make almost 100 B-21s by 2025.
Northrop's shares have advanced 24% in 2016, more than the impressive performances of either Raytheon or Lockheed.
NOC also has a good dividend of $3.60 per year. It has raised its dividend for each of the last eight years. The current yield is 1.53%, less than our other two top picks, but still a solid yield in the current interest rate environment.
Up Next
When it comes to making money in the market, "getting in" early - before a stock begins to make its decisive move - is the single biggest factor to your success as an investor.
Quickly buying Apple after the June 2013 sell-off, for instance, could have doubled your money. Moving on Valeant the same day we recommended our big "negative bet" against it would've booked you a remarkably fast 700% return.
That's why we've introduced Money Morning Profit Alerts. This new, free service lets you choose what investing areas you want to follow - and makes sure you get alerted to news from that sector as soon as we publish it. It means no more waiting. No more searching. No more missing out. It's easy to get started - just go here.
Follow Money Morning on Facebook and Twitter.