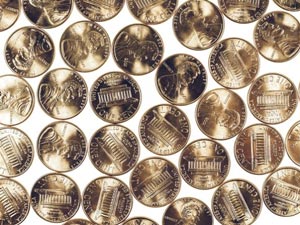 As 2016 draws to a close, we've compiled a list of the 10 top penny stocks by percentage gains for the year. This list of penny stocks includes a highly impressive roster with whopping returns, one nearing 10,000%.
Investors should be aware, of course, that penny stocks are extremely volatile. Because penny stocks trade at $5 or less, relatively small moves constitute a large percentage of the share price. If a $5 stock goes up just $0.05 in a given trading session, that's a 1% gain in just one day. But prudent investors should never expect only upward movement. That 1% can just as easily be downward.
That said, the top penny stocks can certainly be responsible for great returns. Here is our list of the 10 biggest penny stock gains this year. We did utilize one screen: To make our list, the company had to have a minimum market capitalization of $10 million. (The market cap of many penny stocks is even smaller.) All of the returns on this list are from the first 50 weeks of 2016.
Bear in mind that Money Morning is not specifically recommending these stocks; instead, we're listing the top penny stock winners of the year...
The 10 Top Penny Stocks by Percentage Gains in 2016
Top Penny Stocks in 2016, No. 10
The No. 10 position for biggest penny stock gains goes to Advant-E Corp. (OTCMKTS: ADVC), which climbed 860% in 2016. At the current price of $4.80 per share, it has a market cap of $286 million. The company's products allow customers to send and receive documents electronically.
Don't Miss: Why Now Is the Best Time to Buy Gold in Five Years
Top Penny Stocks in 2016, No. 9
The No. 9 position is occupied by Globus Maritime Ltd. (Nasdaq: GLBS). This penny stock has climbed a whopping 886% in 2016. GLBS trades at $5.72 per share, and its market cap is currently $14.9 million. GLBS is a shipping company that provides maritime transportation services globally.
Top Penny Stocks in 2016, No. 8
The No. 8 slot of the biggest penny stock gainers is Magellan Petroleum Corp. (Nasdaq: MPET). MPET's 1,056% rise on the year lands it on the top 10 list. At the current share price of $6.35, it has a market cap of $37 million. MPET is a liquefied natural gas (LNG) company that operates in the U.S. Gulf Coast.
Top Penny Stocks in 2016, No. 7
The No. 7 spot in the biggest penny stock gains is held by New Age Beverages Corp. (OTCMKTS: NBEV). It has soared 1,066% in 2016. NBEV currently trades at $4.55 and has a $99 million market cap. The company sells various healthy beverages like tea and kombucha.
Top Penny Stocks in 2016, No. 6
No. 6 on the list of penny stock winners for 2016 is Grupo Modelo SAB (OTCMKTS: GPMCF). Grupo Modelo is up a highly robust 1,328% for 2016. It currently trades at $1.00 per share. Grupo Modelo sells a variety of Mexican beers.
Top Penny Stocks in 2016, No. 5
The No. 5 biggest penny stock gain is held by New Wei Inc. (OTCMKTS: WLTGQ). The company was formerly known as Walter Energy, and WLTGQ shares are up 1,997% on the year. The stock currently trades at $0.23. The company has an $18 million market cap and is a producer and exporter of coal.
Top Penny Stocks in 2016, No. 4
No. 4 on our list today is GeneNews Ltd. (OTCMKTS: GNWSF). These shares skyrocketed 2,235% in the year. GeneNews currently sells for $0.38 per share and boasts a $29.6 million market cap. GeneNews works on advanced diagnostics and personalized medicine.
Top Penny Stocks in 2016, No. 3
No. 3 on our list of top penny stocks for 2016 is Parabel Inc. (OTCMKTS: PABL). The shares soared 2,553% in 2016. PABL currently trades at $0.26 per share. Parabel's market cap is $27.8 million, and the company develops micro-crop technology.
Top Penny Stocks in 2016, No. 2
The No. 2 penny stock on this list is Agritek Holdings Inc. (OTCMKTS: AGTK). AGTK has skyrocketed nearly 2,654% in 2016. It currently sells for $0.03. Its market cap is $14 million. AGTK is a marijuana company that provides grower and patient solutions.
Top Penny Stocks in 2016, No. 1
The No. 1 top penny stock on our list today is Eneva SA (OTCMKTS: ENEVY), whose share price has risen a whopping 9,275% year to date. ENEVY sells at $3.75 and has a market cap of $60.6 million. Eneva is a power company based in Brazil.
Now that we've examined the 10 top penny stocks of 2016, here's a look at how investors can create a penny stock investing plan for 2017...
Penny Stocks: Prudent Allocation and Research Are Key
Investors interested in penny stock investments need to allocate their portfolio prudently. Because they are a volatile class of investments, no more than 2% of a portfolio should ever be invested in penny stocks.
In addition, investors need to commit to researching any penny stocks diligently. Penny stocks like the ones we just listed are not often followed by investment firms, so there are no ratings or recommendations on them.
So it is up to investors to familiarize themselves with what the companies do. Penny stocks are sometimes engaged in the research and development of innovative products. Any penny stock should have information for investors available on its products, its plans, and its financials. Does it have a website? If not, call or write for information.
Also key: If you cannot find any information about a penny stock, do not invest in it.
Some penny stocks have an unfortunate history of being shell companies or scams. There are good penny stocks, too, but not having information available to potential investors could be a huge red flag. It could be upper management or the board is using it as a shell company. In common scams, investors may sell the stock as a sure thing. Then, once the share price has risen, a small circle of investors will dump their stocks and reap profits. The investors who buy on hype are left with nearly worthless paper.
Buy Ready to Market or Acquisition Candidates
As you research the company, products, and financials, see if it's ready to come to market with a new product. Is there a clear description and a timeline? Or is the company engaged in something a larger player in the same sector might be interested in? If so, a potential acquisition may be in the future at some point. Both new product introductions and acquisitions can move a share price up significantly.
Stick to the Major Indexes
Penny stocks often trade on the Pink Sheets or the Over the Counter Bulletin Board. As a general rule, it's better to stick to the major indexes, such as the New York Stock Exchange or Nasdaq. Reporting requirements for both have more breadth than on the other two exchanges. In addition, the companies have to demonstrate more financial stability.
While Money Morning does not recommend the top 10 penny stock gainers above, the list does show just how profitable penny stock investing can be at times.
Up Next: How to Triple Your Money in a Market Everyone Else Has Left for Dead
Follow Money Morning on Facebook and Twitter.