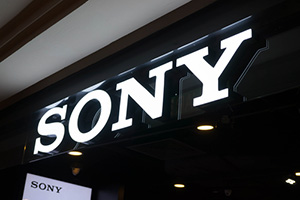 The 2017 CES show is billed as the largest, most diverse event in the show's 50-year history. With that in mind, we're featuring the five top CES companies and stocks to watch now.
Before we get into the five stocks to watch, here are some details about the show.
CES is the world's gathering place for consumer technology. Both established companies and start-ups from all over the world are featured at the event.
Last year, a record 177,393 people from across the globe came to experience pioneering technology. The event spanned roughly 2.47 million square feet of exhibit space and had included representatives from 81% of the world's countries. More than 200 government officials and 68,300 senior-level executives attended.
Trending Now: These Are the Best Stocks to Buy for January 2017
To celebrate 50 years, the CES 2017 event will showcase more than 2.6 million square feet of exhibits. Featured will be new marketplaces, more than 850 first-time exhibitors, seven keynote addresses, and expanded conference programming.
Now, here are the top five CES companies and stock to watch to now…
CES Companies to Watch, No. 5: Lenovo (OTC: LNVGY)
Lenovo Group Limited ADR (OTCMKTS: LNVGY) showed off its Phab 2 Pro at CES 2017.  Phab 2 Pro is an augmented reality smartphone. Phab 2 Pro is also the world's first smartphone to include Tango, a new technology from Google that enables augmented reality gaming and utilities.
When users look through the Phab 2 Pro, they see objects and information overlaid onto the real world. Users can also measure objects with just their phone. For example, they can visualize how a new chair or couch will look in their home. Users can also do things like play with their virtual pet.
Basically, the Phab 2 Pro allows users more ways to explore no matter where they are or go. Lenovo shares were 1.82% at $12.89 in today's (Thursday) morning session.
CES Companies to Watch, No. 4: Sony (NYSE: SNY)
Sony Corp ADR (NYSE: SNE) ventured into the OLED television space with its new A1E series unveiling. The new TVs come in 55, 65, and 77 inch sizes, run on Android, and work with Google Home. Sony said that moving to OLED allows it to offer a TV with "unprecedented black levels, rich and lifelike color, dynamic contrast, blur-less image, and a wide viewing angle."
Taking advantage of the OLED's backlight-less structure, Sony created a new Acoustic Surface sound technology. Thanks to the inventive design, the entire screen reverberates with rich sound originating directly from the screen.
Sony also debuted a new 4K Blu-ray player. The UBP-X800 supports playback digital music and streaming Bluetooth to headphone for private listening.
At $28.66, SNE shares were up 0.28% in morning trading.
CES Companies to Watch, No. 3: Carnival (NYSE: CCL)
Carnival Cruise Line (NYSE: CCL) announced Wednesday at CES 2017 that it will give passengers on board its ships high-tech wearable wristbands – which can also be worn as a pendant or necklace. The device can be used to unlock their room, purchase food, and to pay to play games such as blackjack.
The device comes with an aluminum band and sports a plastic covering the size of a quarter at its center. The names of the guest and ship are included on the wearable. The device uses Bluetooth and near-field communication (NFC) technology to communicate with the ship's staff and payment systems. No charging is required, and the device cannot be powered off.
CCL shares rose 1.87% to $53.80 in afternoon trading.
But there are two companies that have been creating an even bigger stir at CES 2017. Here are the top two CES companies to watch now…