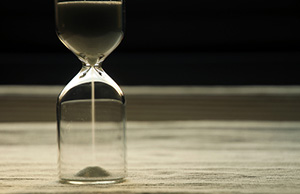 Yes, the bubonic plague for retail companies has arrived.
Buffeted by structural changes such as the explosion of e-commerce, weak consumer numbers, and an increasingly selective customer base, 2016 saw an epidemic of retailer bankruptcies. A full 30 major retail brands, including American Apparel and Staples Inc., filed for Chapter 11 bankruptcy protection last year. Some, like Furniture Barn and Sports Authority, shuttered their doors forever.
Unfortunately for brick-and-mortar retail, 2017's outlook isn't much better, especially as already-ailing store locations try to stem their profit losses while attempting to keep up with the ever-evolving e-commerce industry.
Sure, some of these retailers might actually be able to compete for a little while, and even bring in some money. But this financial respite won't last. It never does.
Just look at how Wal-Mart Stores Inc. (NYSE: WMT) tried and failed to keep up with the likes of Amazon.com Inc. (Nasdaq: AMZN) last year...
Between May 2016 and August 2016, Walmart Marketplace, its third-party seller service, added roughly 250 new merchants to the online bazaar launched by its mothership in 2009. While this competitive push saw Walmart's e-commerce sales hit 11.8% growth in the first half of 2016, the total e-commerce market tore ahead at 15% growth overall during that same span of time. This meant WMT was actually losing the race. And at a steep cost.
WMT ignored its brick-and-mortar establishments in the meantime, resulting in 269 location closures worldwide, including 154 in the United States.
Even at the time of writing, reports of more retail store closures in 2017 are making headlines. Macy's Inc. (NYSE: M), the country's largest department store chain, just announced Wednesday (Jan. 4) that it plans to eliminate more than 10,000 jobs over the next 12 months while continuing with its plans to close 100 stores. And yesterday morning Sears Holdings Corp. (Nasdaq: SHLD) announced it will be shuttering 150 stores in 2017, including 78 Kmart locations.
Here's a look at the stores on our list of retail companies that might not make it past 2017 ... so far...
Our 2017 Retail Companies Death Watch List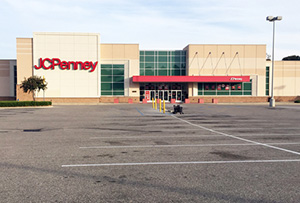 Expected 2017 Retail Death No. 1, JCPenney Co. Inc. (NYSE: JCP): Seemingly lost in the hubbub of giant retail store closures is the fate of J.C. Penney, which found a quick means to chip away at its mountain of debt (again) by selling its headquarters in Plano, Texas, yesterday.
On Jan. 4 the retailer announced it sold its HQ and surrounding 45 acres of land in the Lone Star State to commercial real estate developers Dreien Opportunity LLC for $353 million.
Don't Miss: The Best Stocks to Buy (and When to Sell) for Mega-Profits in 2017
While the sale might improve J.C. Penney's financial picture in the short term, that fiscal bump is not likely to last.
You see, JCP's net losses have slowed. On Oct. 29, 2016, the company reported its long-term debt at $4.5 billion, down from the $5.15 billion it reported in the third quarter of 2015.
But all this freed-up cash combined - from its HQ sales as well as from its chipped-away debt - will only prove a temporary patch for a monumental, unstoppable leak. As Fortune pointed out back in March 2016, JCP still operates roughly the same number of stores as it did in 2006. In 2006, however, its annual sales were at $19.9 billion. In 2016, that yearly amount was just above $12 billion.
2017 Retail Death No. 2, Kohl's Corp. (NYSE: KSS): Kohl's slashed its full-year forecast of earnings per share to $3.60-$3.65 just yesterday (Jan. 5) - down from $3.80-$4.00 roughly two months ago in November 2016. Its reason for doing so was comparable holiday sales, which fell 2.7% in 2016 from fourth-quarter 2015.
"Sales were volatile throughout the holiday season. Strong sales on Black Friday and during the week before Christmas were offset by softness in early November and December," Kohl's CEO Kevin Mansell said in a press release today.
Meanwhile, Macy's CEO Terry Lundgren cited similar patterns yesterday morning for his company's disappointing sales as well...
Retail 2017 Death No. 3, Macy's: The country's largest department store chain announced Wednesday it would close 68 additional stores (on top of 32 already expected in 2017) and lay off more than 10,000 workers. Lundgren explained why the following morning...
"We are closing locations that are unproductive or are no longer robust shopping destinations due to changes in the local retail shopping landscape, as well as monetizing locations with highly valued real estate," Lundgren said in a press release.
"While our sales trend is consistent with the lower end of our guidance, we had anticipated sales would be stronger. We believe that our performance during the holiday season reflects the broader challenges facing much of the retail industry."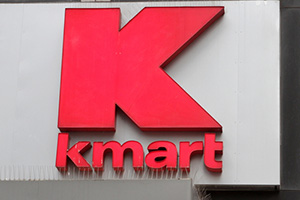 Indeed, previously dominant retail leaders are dropping like flies, including these two former American shopping mainstays that have been coughing out their death rattles for several years now...