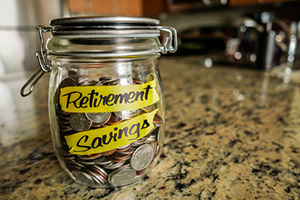 The Department of Labor is pushing a controversial rule that could cause a "retirement blackout," making you miss out on roughly $68,870 annually.
This rule could be implemented on April 10, 2017 - just over 13 weeks from now.
One of the only ways to capture this money before the blackout date is by enrolling in what's called a "26(f) retirement program," according to Money Morning Chief Investment Strategist Keith Fitz-Gerald.
If you don't know what a 26(f) retirement program is - don't worry. We're about to tell you how it works - and how legendary investors like Sir John Templeton and Peter Lynch have used 26(f) programs to make millions.
One big advantage to 26(f) retirement programs is that they aren't government run. That means you don't need to worry about the government trying to meddle with your money. These programs actually aren't traditional retirement vehicles by any standards. And what's even better: They aren't just for retirees; anyone can use them.
But before we discuss how a 26(f) program works, let's talk more about the huge retirement blackout approaching on April 10.
What to Know About the Impending Retirement Blackout
Starting on April 10, the DOL could issue a rule that gives retirement plan brokers more responsibilities.
The brokers would be ethically and legally bound to work in the best interest of their clients.
To many, the rule looks surprising, as they thought these standards were already enforced. But to date, brokers are permitted to have limited discussions with their clients concerning their reasoning or motives. This creates less work for financial advisers, which means fewer client fees.
Urgent: An $80 billion cover-up? Feds use obscure loophole to threaten retirees... Read more...
Many investors may think the new rule is benign or even beneficial. But as with most government rules intended to benefit you, this is false.
The rule has one major flaw that could create a widespread retirement blackout for you and your loved ones.
You see, although retirement advisers will be legally mandated to work in their clients' best interests, they will have to start charging new fees to do so. Basically, you could end up paying much more for the same level of service you're already getting.
The rule could cost the financial advising industry more than $5.6 billion per year, the Economist Incorporated reports. Most of this cost will be pushed off to clients as "wrap fees," which charge clients as a percentage of their assets.
Some brokers will even be enforcing what's called "uniform pricing" for particular investments, like real-estate investment trusts, to account for the new rule. This could raise the initial cost for these investments, InvestmentNews reports.
The good news is a 26(f) retirement program could be a way to avoid this mess. You could also use it to earn up to $68,870 or more each year. But now is best time to "enroll" in this program, because the blackout might cause traditional retirement vehicles, like 401(k)s or IRAs, to become much more expensive.
Continue reading to find out how you can "enroll" in a 26(f) retirement program.
How to Enroll in a 26(f) Retirement Program
26(f) retirement programs are offered by banks or other large financial institutions. Each program offers different benefits, which depend on what bundle of companies - both private and public - it contains.
During the Great Depression, President Roosevelt's administration created 26(f) retirement programs to help out savers being crushed by the economy.
26(f) retirement programs function today much like they did back then. They allow investors to "enroll" with just a small amount of money. This money then can grow over time, and the investor can collect a significant monthly income along with large, lump-sum payouts.
Fitz-Gerald is an expert at using what he calls "26(f) programs" to your advantage - before the retirement blackout hits on April 10.
He's put together an entire 26(f) program action plan to help you navigate the April 10 rule. Inside Fitz-Gerald's report, you'll find more about how a 26(f) program works. You'll also see how investing legends have used these "programs" in the past to make millions.
You can check out Fitz-Gerald's full analysis and presentation now, right here...