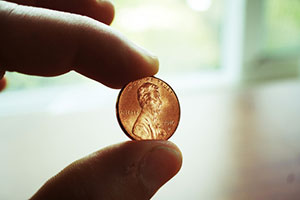 The top penny stocks for January all climbed at least 60% last month, with the top penny stock posting gains of 170%.
We're bringing these penny stocks to your attention now, because they could continue their strong performance this month.
Every week, we publish a new top penny stocks list that tracks the best-performing penny stocks on the Nasdaq and NYSEMKT. As a reminder, these lists should only be used as a tracking feature. Although many of these stocks consistently post double- and triple-digit gains, we don't recommend them as stocks to buy. Penny stock investing can be risky, and these stocks should only be considered after extensive research. We'd never recommend penny stocks as a blanket investment when discussing individual winners.
As a bonus this week, we're sharing with readers a free, 90-page marijuana investment report. This report is full of solid penny stock investments that we've researched for you. What's more, these stocks are a part of an industry that's projected to grow to $35 billion by 2020.
But first, check out our list of the top five penny stocks for January...
Top Penny Stocks No. 5: Orexigen Therapeutics
Orexigen Therapeutics (Nasdaq: OREX) is a biopharmaceutical company that aims to treat obesity. The company's flagship drug, Contrave, is approved by the Food and Drug Administration (FDA) in the United States. The drug regulates appetite, energy use, and the central nervous system. OREX rose 63% last month after it announced a new commercial and distribution agreement with Biologix FZCO. The agreement will cover 10 countries in the Middle East. OREX is currently trading at $3.30 per share and is down 79% as of Jan. 9 year over year (YOY).
Top Penny Stocks No. 4: Siebert Financial Corp.
Siebert (Nasdaq: SIEB) is a holding company that has a retail discount brokerage business through its subsidiary, Muriel Siebert & Co. SIEB rose 60% last month after it announced a purchasing agreement with Kennedy Cabot Acquisition. Under the agreement, Kennedy Cabot will purchase shares of SIEB. SIEB is currently trading at $3.37 per share and is up 157% YOY.
Top Penny Stocks No. 3: Evoke Pharma Inc.
Evoke (Nasdaq: EVOK) is a pharmaceutical company that develops drug candidates intended to treat gastrointestinal diseases. EVOK rose 73% last month after it announced positive guidance from the FDA for Gimoti, a patented nasal delivery drug that is intended to treat gastroparesis in adult women. The positive results were from a second pre-NDA (New Drug Application) meeting Evoke had with the FDA. EVOK is currently trading at $2.67 per share and is down 9.83% as of Jan. 9 YOY.
Don't Miss: How Small Investors Can Take on Wall Street... and Win
Top Penny Stocks No. 2 Globalstar Inc.
Globalstar (NYSEMKT: GSAT) provides satellite and data communications services. GSAT rose 92% last month after it received favorable votes from the Federal Communication Commission for a new Terrestrial Low Power Service. The service will use satellite frequencies for mobile broadband services. GSAT is currently trading at $1.63 per share and is up 34% as of Jan. 9 YOY.
Continue reading to see the No. 1 penny stock for January, already with gains of 170% last month.
[mmpazkzone name="in-story" network="9794" site="307044" id="137008" type="4"]
Top Penny Stocks No. 1: Conatus Pharmaceuticals Inc.
Conatus (NASDAQ: CNAT) is a biotech company that develops drug candidates to treat liver disease. The company's most promising drug candidate is called emricasan, an oral drug intended to interrupt the progression of chronic liver disease. CNAT rose 170% last month after it entered a collaboration and licensing agreement for emricasan with healthcare giant Novartis AG (NYSE ADR: NVS). Under the agreement, Conatus will receive $50 million immediately, and Novartis will receive payments if the drug reaches certain regulatory and profit milestones. CNAT is currently trading at $5.26 per share and is up 129% as of Jan. 9 YOY.
Bonus Opportunity
As a service to Money Morning readers, we're now making available a 90-page cannabis investing guide called "The Roadmap to Marijuana Millions."
This "bible of weed investing" reveals the world's top marijuana stocks every serious investor should consider right now. Normally valued at $499, it can be yours absolutely free.
To learn how to get your free copy, click here. This offer is only available to the first 500 people who respond today. So please go here now to reserve your copy.