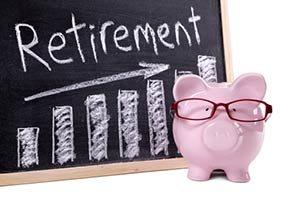 As early as April 10, 2017, the Department of Labor could implement a controversial "retirement blackout" rule, potentially affecting you and your family.
The rule could make you miss out on almost $68,870 each year.
One of the few ways to grab this money - before it's too late - is by enrolling in what are called "26(f) investment programs," according to Money Morning Chief Investment Strategist Keith Fitz-Gerald.
If you haven't heard of 26(f) investment programs before, that's OK. We're about to tell you what they are, how they work, and how successful investors like Sir John Templeton and Peter Lynch have used 26(f) programs to bank millions.
The best part about 26(f) investment programs is that they aren't run by the government. In fact, they aren't typical retirement programs at all. They're not even limited to just retirees...
But before we discuss 26(f) investment programs any further, it's important to understand the significance of the retirement blackout approaching on April 10...
What to Expect from the Coming "Retirement Blackout" Date
Coming April 10, 2017 - barring any delays - the Department of Labor will implement a new rule that could increase the responsibilities of brokers handling retirement plans.
These brokers, including some you may be working with, will now be ethically and legally required to work in your best interest.
Many will be surprised by the rule, thinking that these standards were already enforced. But according to existing law, brokers are allowed to have only cursory conversations with their clients about investment strategies. This means less work for brokers, which results in fewer fees for clients.
Regardless, the new rule may sound beneficial to many people. But as with most government rules intended to benefit you, the government usually has ulterior motives. And there's one big caveat buried within this seemingly harmless rule: It could result in new and exorbitant fees for your brokers' services.
You see, although brokers will now be legally required to work in your best interest, their efforts will come at a price...
One estimate shows the cost at more than $5.6 billion annually, according to the Economist Incorporated. This cost could be kicked back to the client in the form of so-called "wrap fees," which charge clients based on the sum of their assets.
Some retirement planners will introduce new "uniform pricing" for some investments, like real estate investment trusts, after the rule is implemented. This could increase the price for these investments, InvestmentNews reports.
On the positive side, however, a 26(f) investment program can help you avoid this massive pitfall... while earning up to $68,870 or more each year. But act now, because the blackout date could make your IRA, 401(k), or other retirement vehicles more expensive to maintain.
Continue reading to see how 26(f) investment programs work and how you can apply for one today...
How 26(f) Investment Programs Work
Major financial institutions and banks offer 26(f) investment programs to their clients. Each 26(f) program has different attributes, which depend on what group of public and private companies it contains.
During the Great Depression, 26(f) investment programs became popular because of President Roosevelt's administration. 26(f)s function now much like they did back then.
Investors can "enroll" in 26(f) programs for a small amount of money. Eventually, these investments allow investors to collect a large monthly income, in addition to substantial lump-sum payouts.
What's more, these programs offer cheaper prices compared to some public companies. Shares for some plans can be a cheap as $0.85 on the dollar on average.
Fitz-Gerald is an expert at using what he calls "26(f) programs" to your advantage - before the retirement blackout hits on April 10.
He's put together an entire 26(f) program action plan to help you navigate the April 10 rule. Inside Fitz-Gerald's report, you'll find more about how a 26(f) program works. You'll also see how investing legends have used these "programs" in the past to make millions.
You can check out Fitz-Gerald's full analysis/presentation now, right here...
Follow Money Morning on Facebook and Twitter.
[mmpazkzone name="end-story-hostage" network="9794" site="307044" id="138536" type="4"]