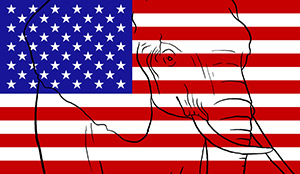 Republican members of Congress have been in-fighting all week on a Senate bill to repeal Obamacare, President Barack Obama's legacy healthcare law.
It all started last Tuesday, when Sen. Mike Enzi (R-WY) introduced a bill that would use budget reconciliation to push Obamacare repeal forward by undoing significant parts of it. The proposal would need only a simple 50-vote majority - to be taken this week - in the Senate to pass.
No more than three Senate Republicans can break ranks on their party's repeal plan, and, presently, there are at least nine who aren't completely sold on the idea.
Here's what led to the repeal vote falling apart...
No Obamacare Repeal Without Clear-Cut Replacement Plan
Last Thursday, GOP Sens. Rand Paul (KY), Susan Collins (ME), John McCain (AZ), and Tom Cotton (AR) publicly raised doubts about their party's strategy.
They were concerned about the lack of strategy in the "replacement" portion of Enzi's ACA repeal proposal.
Then, last night, four more GOP senators - Bob Corker (TN), Rob Portman (OH), Bill Cassidy (LA), and Lisa Murkowski (AK) - submitted an amendment to Enzi's bill that would extend the deadline for the committees to craft a repeal bill. Its current deadline is Jan. 27 - a little over two weeks away. These four "rogue" senators are pushing for a March 3 rescheduling.
Corker, Portman, Collins, Cassidy, and Murkowski claim to want more information about what a repeal bill and Obamacare replacement would look like before they support the fiscal 2017 budget.
That budget blueprint is expected on the House floor later this week after being approved by the Senate on Tuesday or Wednesday.
As of today, the Senate is largely at an impasse on myriad budget issues - and has been for the better part of two years.
Yesterday afternoon, however, Senate policymakers introduced - then spiked (or rejected) - a sweeping budget proposal that included everything from tax hikes to new casinos.
Don't Miss: American Jobs Aren't Going to Mexico - They Are Disappearing Entirely
After the budget vote failure, Senate leaders vowed to try again after the new crop of legislators takes the oath of office Wednesday.
But the impasse may prevail in spite of the fresh congressional faces if an immediate ACA repeal were added to any of the budget bills.
And even if the repeal did pass the Senate (meaning the aforementioned nine senators would either have changed their minds or their replacements changed their votes), there's no guarantee the House would greenlight such legislation, either.
That's because there are dissenting GOPers in the House as well...