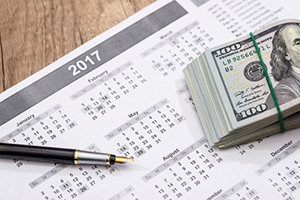 The government is about to unleash a controversial plan that will force many Americans to change the way they manage their retirement.
Dubbed the "Obamacare of financial planning," this legislature is officially known as the fiduciary rule. And it has been touted as financial policy meant to serve in the best interest of investors, just like Obamacare was presented as health policy meant to serve in the best interest of uninsured Americans.
But like the Affordable Care Act, the fiduciary rule is riddled with uncertainties.
For one, the fees associated with it could – and will – be handed off to you, the investor…
The New Rule That Will Disrupt Your Retirement
You see, the Department of Labor's (DOL) fiduciary rule will require brokers who manage retirement plans to act in their client's best interest – a standard that many retirees assumed was already enforced.
However, current standards for brokers allow them to make decisions about client retirement funds with little explanation to the client. This involves less work on behalf of the broker, but fewer fees for the clients as well.
After the DOL regulation goes into effect on April 10, 2017, retirement managers will have a new load of responsibilities to bear, such as fully disclosing and fairly managing – in their client's favor – unavoidable conflicts. Along with these added responsibilities will come new fees and charges for their services.
In a study released in August 2015, the Financial Services Institute estimated that the DOL's fiduciary rule would cost firms and clients nearly $3.9 billion for implementation alone.
And on Jan. 5 of this year, The Chicago Financial Planner reported that these implementation costs will be distributed to clients in the form of a "wrap fee," which is a charge based on a percentage of the client's assets.
This fee could be as high as 65% of assets for the average retiree – a cost most cannot afford.
Luckily, there's one profit-making loophole that could save retirees from the DOL's new rule – a unique class of investments some call "26(f) programs."
If you haven't heard of these programs, don't worry. Most Americans haven't.
However, a 26(f) program could protect – and even grow – your retirement funds, especially when the nation is inevitably hit by a "retirement blackout"…
What Is a Retirement Blackout?
Because of the DOL's new rule, traditional retirement vehicles, like 401(k)s or IRAs, will likely become much more expensive – causing a retirement blackout because the average investor will not be able to afford them.
This is where 26(f) programs can help. These unique investments can serve as shelters because they're not run or monitored by the U.S. government. These programs also offer a way to earn aggressive monthly profits on top of lump-sum payouts.
Money Morning Chief Investment Strategist Keith Fitz-Gerald – whose focus is always on how to keep your money safe – is a seasoned market analyst and professional trader with more than 34 years of experience. He's put together a complete 26(f) program action plan exclusively for our readers.
This report highlights how you can "enroll" in these programs as a way to protect your money before the looming blackout on April 10. Click here to learn how to receive your free copy now.
Follow Money Morning on Twitter @moneymorning or Facebook.