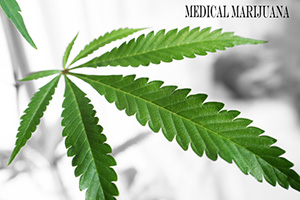 Marijuana legalization is making its way across the United States, prompting many investors to seek weed stocks to watch for money-making opportunities in 2017.
In November, new markets for weed opened up in California, Nevada, Massachusetts, and Maine. In those states, recreational marijuana initiatives were passed. Now in 2017, five more states could join the legalization movement: Rhode Island, Delaware, New Jersey, Texas, and New Mexico.
Medical marijuana is currently legal in 28 states as well as Washington, D.C. According to the latest Gallup poll (October 2016), 60% of Americans now support legalizing marijuana, versus 36% more than a decade ago.
Americans aren't the only ones with their eyes on legal marijuana. Other countries looking to jump on the pot bandwagon include Canada, Germany, Australia, Mexico, and the UK.
Before we get into the three high-growth weed stocks to watch in 2017, let's take a quick look at the pot market...
Why Investing in Weed Stocks Could Bring Huge Profits
Marijuana is a profitable industry and a high-growth market. Current estimates from ArcView Market Research put the legal marijuana industry in the United States at over $7 billion for 2016, up from $5.7 billion in 2015. By 2020, revenue is expected to triple to $21 billion.
BRILLIANT: Average Americans Are Becoming Marijuana Millionaires
In 2016, the state of Colorado surpassed $1 billion in recreational and medical marijuana sales. In the coming year, some industry experts believe that the city of Los Angeles could beat sales numbers for the entire state of Colorado, making it the new revenue leader in the weed industry.
Despite the growing market, many marijuana stocks trade as penny stocks, which means they are considered speculative in nature. The gains can be massive, however, if you do the research and pick solid companies.
But that doesn't mean all marijuana companies will be profitable. Even solid marijuana-based companies will have some struggles to overcome in the upcoming years. Securing financing and navigating different local and state regulations are just a few of the potential road blocks for companies selling both medical and recreational marijuana.
There have been several attempts to pass the Marijuana Business Access to Banking Act, which would keep the federal government from penalizing any banks that lend money to marijuana businesses. A few such measures have passed on the state level, giving companies much-needed access to capital.
Despite the potential setbacks, these are the high-growth weed stocks to watch for 2017...
Weed Stocks to Watch Now No. 3: Growblox Sciences Inc.
Growblox Sciences Inc. (OTCMKTS: GBLX) was one of the top-performing pot stocks of 2016. This biotech company is based in Las Vegas and focuses on researching, developing, and marketing medical cannabis-based solutions to alleviate various medical concerns.
Some of Growblox's treatments are aimed at helping patients who suffer from dementia, Alzheimer's disease, Parkinson's disease, and Huntington's disease.
In December 2016, the company released information on its latest projects. They now hope to develop a cannabis-based therapy to treat heart disease, one of the world's leading causes of death.
On Jan. 4, the company announced that it will be opening a new 28,000-square-foot cultivation facility in Las Vegas that can support approximately 800 plants per month and generate $20 million in annual revenue.
GBLX is trading at $0.34, with shares up 151.48% year over year (YOY).
The next pot stock to watch is one that you might not expect...
Weed Stocks to Watch Now No. 2: Scotts Miracle-Gro Co.
You might not think of Scotts Miracle-Gro Co. (NYSE: SMG) when you make your mental list of top pot stocks, but this one should be near the head of the class. The reason for this lies in the foresight and business acumen of company CEO Jim Hagedorn.
Scotts Miracle-Gro is best known for products that make your grass greener and your lawn dandelion-free. Major products include household names like Roundup, Turf Builder, Miracle-Gro, and EverGreen.
To help the company become a leader in weed, Scotts put $130 million into the purchase of California's General Hydroponics. The company also invested $136 million to buy Gavita, which is a Dutch hardware and grow lighting company. Most recently, Scotts penned a deal with Botanicare, a hydroponics products and plant nutrients provider. All of these investments position the company to enter the marijuana business on a large scale.
SMG is trading at $94.44, with shares up 48.85% YOY. The company also has a generous 2.08% dividend yield.
Weed Stocks to Watch Now No. 1: GW Pharmaceuticals Plc.
GW Pharmaceuticals Plc. (Nasdaq ADR: GWPH) is a UK-based biotech company that is one of the top weed stocks to watch in 2017.
GW Pharmaceuticals is a biopharmaceutical company that focuses on developing and marketing cannabinoid prescription medications. The company has three business segments: Pipeline Research and Development, Commercial, and Sativex Research and Development.
GW's primary product is called Sativex. This medicine is an oromucosal spray that can help patients who suffer from multiple sclerosis. Sativex is also in various drug trial stages for cancer pain treatment and the treatment of some neuropathic conditions.
The company's latest drug under development is called Epidiolex. This is a treatment that is being tested to help patients suffering from adult epilepsy, schizophrenia, Dravet syndrome (DS), Type 2 diabetes, and Lennox-Gastaut syndrome (LGS).
The next stage for Epidiolex is to submit data to the FDA for the potential commercial launch of the drug. While GW has stated its intentions to begin commercial production in the United States, it also plans to expand to Europe in the second half of 2017.
GWPH stock is trading at $123.82, with shares up 70.45% YOY.
Up Next
As a service to Money Morning readers, we're now making available a 90-page cannabis investing guide called "The Roadmap to Marijuana Millions."
This "bible of weed investing" reveals the world's top marijuana stocks every serious investor should consider right now.
Normally valued at $499, it can be yours absolutely free. To learn how to get your free copy, click here.
This offer is only available to the first 500 people who respond today. So please go here now to reserve your copy.
Follow Money Morning on Facebook and Twitter.