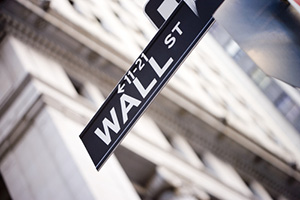 Healthcare stocks are in focus today with Biocept Inc. (Nasdaq: BIOC), Sarepta Therapeutics Inc. (Nasdaq: SRPT), and Brookdale Senior Living Inc. (Nasdaq: BKD) making our stocks to watch today list.
JPMorgan's Annual Healthcare Conference is underway, shining a light on some of the most promising names in the sector.
The conference is the largest and most informative healthcare investment symposium in the industry. It brings together top leaders, fast-growing companies, emerging companies, pioneering technology creators, and the investment community.
Urgent: These Are the Best Stocks to Buy for January 2017
This year's event features more than 450 companies and 9,000 investors. So, it's no surprise that healthcare stocks are in the spotlight this week.
Here are today's top stocks to watch...
Stocks to Watch No. 3: Brookdale Senior Living Inc. (NYSE: BKD)
Shares of Brookdale Senior Living climbed 5% to $15.53 right out of the gate today amid reports the company is in talks with private-equity firms and others about a potential deal to sell parts or the entire company. That's according to a Wall Street Journal report.
The BKD stock price finished Tuesday's session up 14.6% to $14.73 as rumors of a sale escalated.
Today, RBC Capital Markets put out a sum-of-the-parts (SOTP) valuation on BKD at $21.19 a share.
Brookdale operates independent living, assisted living, and dementia-care communities, with 1,077 communities across 47 U.S. states.
The company has been under pressure since December after activist hedge fund Land and Buildings Investment Management LLC sent a letter to Brookdale's shareholders seeking a sale of the company's real estate.
BKD shares are up 25% since the start of the year.
Stocks to Watch No. 2: Sarepta Therapeutics Inc. (Nasdaq: SRPT)
Shares of Sarepta Therapeutics Inc. rose 1% to $38.27 today on the heels of a 21.21% gain Tuesday.
Following the FDA's accelerated approval in September for Sarepta's eteplirsen treatment for Duchenne muscular dystrophy (DMD), the company said Tuesday the drug had sales of $5.4 million in the December quarter.
Duchenne is a rare form of muscular dystrophy affecting males. To date, over 250 young boys have started treatment with the DMD drug. Roughly 60% of those patients are covered by commercial insurance, with 40% covered by Medicaid.
There have been concerns regarding coverage of the drug after Anthem said it would not reimburse patients for the treatment. Still, Sarepta remains upbeat about the drug's prospects and noted that 79% of payers have not made a final decision on coverage.
The company is currently seeking approval in Europe and working on partnerships.
At $38.27, SPRT shares are up 38% year to date.
Stocks to Watch No. 1: Biocept Inc. (Nasdaq: BIOC)
Shares of tiny Biocept Inc. surged 70% to $3.24 in early trading today on top of a 77.45% gain Tuesday after announcing a lucrative contract.
BIOC is a leading commercial provider of clinically actionable liquid biopsy tests designed for cancer patients. Tuesday, BIOC revealed it has secured an in-network provider agreement with Blue Cross Blue Shield of Texas, the largest provider of health benefits in that state.
The agreement marks a major milestone for Biocept. With the agreement, the number of patients with in-network access to the company's tests grows to approximately 185 million.
"Determining the molecular status of a tumor can help physicians individualize treatment for their patients, and our highly sensitive Target Selector platform can provide this important information from a simple blood sample," Biocept said in a statement. "Our liquid biopsy testing is changing the way physicians evaluate tumor status and monitor both response and resistance to treatment."
This week's gains have pushed BIOC's year-to-date gain to 275%.
Editor's Note: Timing is everything when it comes to making money in markets - and this new, free service we created puts timing on your side...
Follow Money Morning on Facebook and Twitter.
Related Articles: