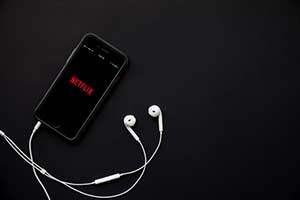 Netflix earnings for Q4 2016 will be released tomorrow (Wednesday) after the close. Shares of Netflix stock surged 20% in October after an impressive Q3 report.
Here are five things to watch for in the Netflix Inc. (Nasdaq: NFLX) earnings report this week.
What to Watch for in Netflix Earnings Report
Earnings per share: Netflix is expected to post earnings per share (EPS) of $0.13 in Q4. That would be nearly double the $0.07 EPS reported in the same quarter a year ago. In Q3, NFLX posted EPS of $0.12, handily beating Wall Street's consensus of $0.06, as well as Netflix's guidance of $0.05.
Revenue: Q4 2016 revenue is expected to come in at $2.48 billion. Netflix earned $2.29 billion in the prior quarter. That was a healthy 36% year-over-year increase and slightly ahead of estimates for $2.28 billion.
Urgent: These Are the Best Stocks to Buy for January 2017
U.S. Subscriber Growth: Netflix is projected to report Q4 net subscriber adds (net additions) of 5.07 million, with net U.S. streaming additions of 1.47 million. Q3 2016 U.S. subscriber growth was 370,000. That exceeded Wall Street forecasts of 304,000 and was better than Netflix's guidance of 300,000. Netflix said in its Q3 earnings report that it expects Q4 domestic subscriber growth to be 1.45 million, versus Wall Street forecasts of 1 million.
Net international streaming additions: Netflix is expected to show international streaming additions of 3.79 million in Q4. Last quarter, Netflix reported 3.2 million new international additions. That was easily above Wall Street's forecast of 2 million and in line with Netflix's guidance.
Guidance: Netflix is expected to forecast EPS of $0.18 on revenue of $2.58 billion for Q1 2017, with U.S. streaming margins expanding.
Investors will also be listening for an update on original content. In Q3, Netflix said it would release a whopping 1,000 hours of original shows and movies this year, up from over 600 hours in 2016. Original content continues to be a major draw for subscribers.
At the Golden Globes earlier this month, Netflix's "The Crown" won the top TV drama award. The 10-episode series about the early years of Queen Elizabeth II's reign was a favorite in the category. In addition, Clair Foy won the Best Actress in a TV Series for her portrayal of the queen.
Heading into the Q4 earnings report, several analysts issued favorable reports on Netflix.
Analysts Bullish on NFLX Stock Ahead of Earnings