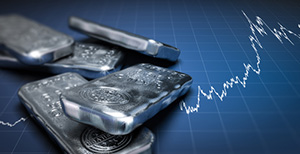 Although the 23% rise in the silver price since January 2016 is mostly attributed to stock market swings and U.S. dollar volatility, the gains are actually due to rising global demand.
While the data for 2016 is still incomplete, the general trend over the last seven years has been soaring silver demand…
According to the Silver Institute's World Silver Survey, demand for physical silver jumped 35.4% from 864.2 million ounces in 2009 to 1.17 billion in 2015. That caused global producers to increase silver production every single year over the same period. In fact, production jumped 23.6% from 717.3 million ounces in 2009 to 886.7 million in 2015.
And silver consumption in the world's biggest regions is responsible for this growth. From 2013 to 2015, silver bar ownership in North America jumped a whopping 150% from roughly 20 million ounces to 50 million ounces.
But there's a different country that will be largely responsible for the 39.6% rally in silver prices this year.
That's because this nation is on the verge of a huge economic crisis…
This Country's Crisis Will Boost the Silver Price 39.6% This Year
The country we're referring to is India.
India is the world's biggest silver importer. In 2015, it brought in a record high 256 million ounces, according to the Silver Institute. This beat out the United States, which also imported a new high of 223.5 million ounces.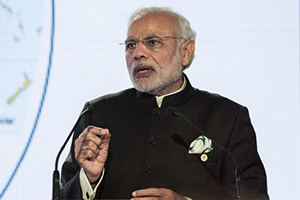 The country's imports are projected to stay at record highs in 2017. But imports could beat expectations if India's prime minister passes a controversial policy in response to the ongoing currency crisis.
Don't Miss: Four Reasons Why the Silver Price Could Have an Historic Year
You see, Indian Prime Minister Narendra Modi took office in 2014 with promises of boosting manufacturing and creating jobs. He pledged to do this by passing measures to open up foreign investment in India's businesses. Since then, he's mostly delivered on this promise. More than $55 billion worth of foreign investment flowed into India in 2015 – up 15% from about $47.8 billion the year before.
But even bigger on Modi's platform is ridding India of corruption, most of which stems from this $500 billion problem that's plagued the country for years…