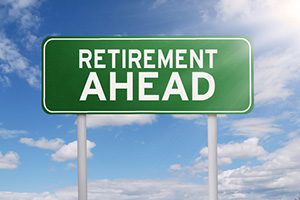 Investors have the opportunity to rewrite their financial destinies with what some are calling the "26(f) program."
But what is the 26(f) program?
In a nutshell, these programs are like "deals" that have been negotiated on the behalf of investors.
And they aren't government-run. That means the government can't meddle with your money when you use one.
By "enrolling" in these 26(f) programs, investors have the opportunity to add some of the most well-known publicly traded companies to their portfolios.
These companies are in booming industries like:
Energy
Finance
Technology
"Enrolling" also allows investors access to pre-IPO hotshots that are on everybody's must-have list.
But the timing with these 26(f) programs has become extremely important…
On April 10, the government will implement a controversial measure that could make these programs harder to join.
Urgent: An $80 billion cover-up? Feds use obscure loophole to threaten retirees… Read more…
Here's everything you need to know about the controversial plan and how to protect your money through a 26(f) investment…
26(f) Programs Threatened by Controversial New Decision
Currently, brokers can have short conversations with their clients, and they don't have to provide detailed reasons for their investment decisions unless you ask.
And when retirement managers have made sound decisions in the past, clients may not have felt the need for detailed explanations. You wouldn't need to consult your broker as much, which means your brokerage firm wouldn't bill you more for their time.
However, the Department of Labor (DOL) will implement a measure on April 10 that makes brokers legally obligated to act in the best interest of their clients.
The new rule sounds like it benefits investors, but there's a catch…
Retirement managers could charge larger fees after April 10 for their advice. That's because they have to spend more time consulting with clients about their decisions.
Retirement accounts could have new fees based on the percentage of assets. This is known as a "wrap fee."
There could also be "uniform pricing" from some brokerages for investments like real estate investment trusts (REITs).
Fortunately, there's still time to "enroll" in 26(f) programs before April 10.
Before the controversial rule takes place on April 10, a 26(f) program is one of the best ways to protect your wealth. These programs can allow retirees and pre-retirees to accumulate substantial monthly income along with big lump-sum payouts.
Money Morning Chief Investment Strategist Keith Fitz-Gerald is an expert at using these programs.
He's analyzed the best "26(f) programs" available today, and he's narrowed down all of the "enrollment" opportunities to 10 of his top choices.
Fitz-Gerald has even created an entire action plan to help you before the "retirement blackout" takes effect on April 10. Inside his newest presentation/analysis, you'll find more about how a 26(f) program works. You'll also learn how millionaire investors have used these "programs" to increase their wealth.
Here's everything you need to know, right here…
Follow Money Morning on Facebook and Twitter.