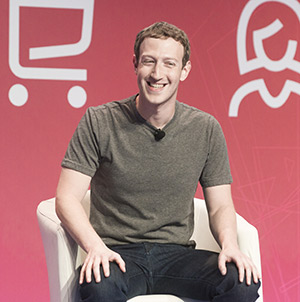 In 2014, Facebook Inc. (Nasdaq: FB) founder Mark Zuckerberg paid close to $100 million for 700 acres of beachfront property on the Hawaiian island of Kauai.
Now the social media multibillionaire is suing hundreds of locals in the area who still have legal ownership claims to parts of his estate through their ancestors.
Which is exactly why Zuckerberg is taking them to court…
Mark Zuckerberg Sues Natives for Eight Acres of Land
Three holding companies – all of which are controlled by Zuckerberg – filed eight lawsuits in local court on Dec. 30, 2016, against families who collectively inherited 14 parcels of land through the Kuleana Act.
This particular legislation was established in 1850 to give - for the first time - island natives the right to own the land on which they'd lived.
The 14 parcels in question total just over eight acres of the 700 acre plot Zuckerberg owns. Still, the Kuleana Act allows any direct family member of the parcels' original owners the right to enter premises otherwise deemed private.
As of today, only one of the 14 parcels is actively being used by a woman only known as "Oma." Oma was likely the very first owner of the parcel, reported The New York Daily Post this afternoon.
Zuck's legal team is compelling Oma to leave her land via a maneuver referred to as a "quiet title and partition." It would prompt Oma to exit the premises in exchange for compensation from Zuckerberg. The precise sum from Zuckerberg has not, however, been revealed.
Up Next: Learn how to double your money with the fastest-growing moneymaker on earth…
Follow us on Twitter @moneymorning or on Facebook.
Related Articles: