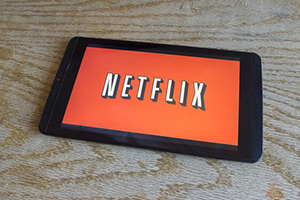 The top stocks to watch today (Thursday) include railroad giant CSX Corp. (Nasdaq: CSX), defense goliath Lockheed Martin Corp. (NYSE: LMT), and streaming media titan Netflix Inc. (Nasdaq: NFLX).
U.S. markets continue to be in "wait-and-see" mode ahead of President-elect Donald Trump's inauguration on Friday and the contentious confirmation hearings on Capitol Hill.
Overseas markets were little changed today after the European Central Bank said it would leave its interest rates and stimulus program unchanged. The ECB left its rates on its regular loans at 0% and its deposit rate at -0.4%.
Meanwhile, earnings continue to roll in and are a major catalyst for stocks.
Here are three top stocks to watch today...
Stocks to Watch Today: Lockheed Martin Corp. (NYSE: LMT)
Lockheed Martin stock was up more than 1% to $257.06 in morning trading amid reports the company is close to a deal with the U.S. Department of Defense for a contract worth almost $9 billion.
The talks include negotiations to bring the F-35, the Pentagon's priciest arms program, below $100 million for the first time, according to reports. The F-35 program has been criticized by President-elect Trump, who has made lowering prices of military equipment a key part of his transition as the 45th U.S. president.
Urgent: These Are the Best Stocks to Buy for January 2017
While the F-35 program has drawn ire from Trump for being too expensive, the price per jet has been falling. Lockheed and its partners have been working on building a more cost-effective supply chain and production line in Fort Worth, Texas.
According to Reuters, talks are ongoing for the tenth batch of stealthy fighter jets. A deal for 90 planes is expected to be announced by the end of the January.
Lockheed reports Q4 2016 results on Jan. 24. Expectations are for earnings per share (EPS) of $3.03 on $13.04 billion in revenue.
LMT shares are up 19.41% over the last year.
Stocks to Watch Today: CSX Corp. (Nasdaq: CSX)
The CSX stock price surged 17% to $43.75 in early trading Thursday after news broke late Wednesday that outgoing Canadian Pacific Railway Ltd. (NYSE: CP) CEO Hunter Harrison is partnering with an activist investor to push for changes at CSX.
Harrison is in the midst of completing an agreement to team up with Paul Hilal, who left William Ackman's Pershing Square Capital Management LP in 2016 to launch his own fund. The duo is expected to try to place Harrison in a senior management position at CSX, which CP approached about buying last year and in 2014, according to reports.
Wednesday, Harrison announced he was retiring earlier than expected from CP and would forfeit C$118 million ($89 million) in compensation to pursue opportunities with other North American railroads.
Harrison became CEO of Canadian Pacific in 2012 after Pershing Square engaged in a successful proxy fight to oust then-CEO Fred Green. Hilal personally recruited Harrison. The two worked closely on CP's unsuccessful attempts to consolidate the industry, which has been sorely pressured by falling commodity prices and coal traffic.
CSX lost 3% Wednesday after reporting Q4 results that missed expectations. When the Harrison news broke, CSX shares spiked 16.8%.
Stocks to Watch Today: Netflix Inc. (Nasdaq: NFLX)
Netflix stock surged to an all-time high of $143.46 intraday after posting a blockbuster Q4 2016.
The company reported EPS of $0.15, beating the estimated $0.13. Revenue rose 35.9% year over year to $2.48 billion. Yet it was subscriber growth that got investors excited and sent shares soaring.
NLFX added 7.05 million subscribers to its service during Q4. About 1.93 million came from domestic subscribers. The bulk (5.12 million accounts) came from international customers. The number of total additions trounced the projected 5.2 million that Netflix projected during Q3.
Following the impressive quarter, Stifel Research raised its NFLX price target to $155. Canaccord Genuity boosted its NFLX stock price target to $160. Pivotal Research hiked it NFLX price target to $170. And RBC Capital Markets lifted its NFLX price target to $175.
NFLX shares are up 13.65% year to date and a whopping 851.76% over the last five years.
Editor's Note: Timing is everything when it comes to making money in markets - and this new, free service we created puts timing on your side...
Follow Money Morning on Facebook and Twitter.
Related Articles: