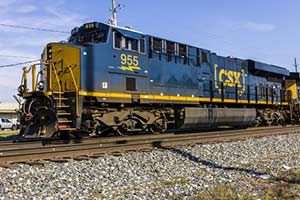 The top stocks to watch today (Friday) include railroad giant CSX Corp. (Nasdaq: CSX), computing giant International Business Machines Corp. (NYSE: IBM), and health insurance company Cigna Corp. (NYSE: CI).
U.S. and international markets continue to be in "wait-and-see" mode ahead of President-elect Donald Trump's inauguration today. Trump will be sworn in at 11:30 a.m. on the Capitol's West Terrace.
Earnings reports and new M&A news are also causing big moves this morning.
Here are three top stocks to watch today...
Stocks to Watch Today: Cigna Corp. (NYSE: CI)
Cigna stock is up over 1.5% this morning as we wait to hear whether a judge will block Anthem Inc.'s (NYSE: ANTM) buyout of the health insurance company. As of last night there was no ruling about whether the $48 billion acquisition of Cigna by Anthem will violate federal antitrust laws.
Urgent: These Are the Best Stocks to Buy for January 2017
The deadline for the deal was initially Jan. 31 with a clause for a three-month extension. That extension has been enacted, and the new deadline for the deal is April 30. If an acquisition deal is not finalized by the new deadline, Cigna will terminate the merger May 1.
Currently CI stock is trading at $144.16 for a gain of 8% year to date (YTD).
Stocks to Watch Today: CSX Corp. (Nasdaq: CSX)
Two things are driving CSX shares up 24% this morning. CSX stock is up after a positive Q4 earnings report for 2016 that was announced on Wednesday. The company reported a 9% growth in revenue year over year.
The day of the CSX earnings announcement, Canadian Pacific Railway Ltd. USA (NYSE: CP) CEO Hunter Harrison announced he left Canadian Pacific on Wednesday to join activist investor Paul Hilal. The goal is to get Harrison into CSX management.
CSX is currently trading at $45.51, a gain of almost 27% YTD.
Stocks to Watch Today: International Business Machines Corp. (NYSE: IBM)
IBM shares are down 1.68% in pre-market trading. IBM stock is down after the company announced revenue is down 1.3% for Q4 of 2016. This is the 19th straight quarter that IBM announced declining earnings. It points to the rise of cloud-based computing services as the reason for the disappointing revenue report.
The company is forecasting earnings per share of $13.80 for fiscal-year 2017, which is above analyst predictions of $13.74.
IBM stock is currently trading at $166.81 for a gain of 0.5% YTD.
Editor's Note: Timing is everything when it comes to making money in markets - and this new, free service we created puts timing on your side...
Follow Money Morning on Facebook and Twitter.
Related Articles: