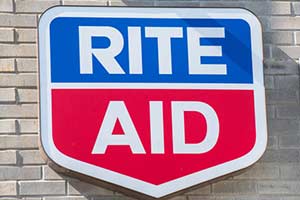 The top stocks to watch today (Monday) include pharmacy Rite Aid Corp. (NYSE: RAD), pharmaceutical company Bristol-Myers Squibb Co. (NYSE: BMY), and airplane parts manufacturer TransDigm Group Inc. (NYSE: TDG).
President Trump is set to make good on at least one of his "Day One" promises from the campaign trail. Today he is set to sign an executive order to renegotiate the North American Free Trade Agreement (NAFTA). What the new agreement will look like has not been released, but President Trump has promised tariffs on companies importing goods manufactured in Mexico.
Another campaign promise of President Trump is to bring down the cost of military aircraft. This could spell trouble for one of our stocks to watch today.
Here are three top stocks to watch today...
Stocks to Watch Today: TransDigm Group Inc. (NYSE: TDG)
TransDigm stock is down almost 10% amid allegations of unethical business practices. The company is accused of buying smaller airplane parts companies, laying off the staff, and jacking up prices.
Urgent: These Are the Best Stocks to Buy for January 2017
This practice has made TransDigm the leading supplier of airplane parts. It has also saddled the company with large amounts of debt.
With President Trump determined to lower the price for military aircraft, the company could be facing disaster. The debt load of the company, coupled with downward parts price pressure, could destroy TransDigm's profitability.
TransDigm stock is currently trading at $226.90, down 8.86% year to date (YTD).
Stocks to Watch Today: Bristol-Myers Squibb Co. (NYSE: BMY)
Bristol-Myers stock is down more than 11% after the company announced it will not seek accelerated approval for its lung cancer treatment on Friday.
The company is facing competition from Merck and Co. (NYSE: MRK), so investors expected Bristol-Myers to get accelerated approval to beat Merck to market with a combination lung cancer therapy that is comprised of two key drugs, Yervoy and Opdivo.
Optivo is currently approved for non-small cell lung cancer treatment. The company was expected to seek accelerated approval for the combination of Yervoy and Opdivo. The move would add billions in revenue if it were approved.
Bristol-Myers stock is currently trading at $49.23, down 15.76% YTD.
Stocks to Watch Today: Rite Aid Corp. (NYSE: RAD)
Rite Aid stock fell 13.26% after Walgreens Boots Alliance Inc.'s (Nasdaq: WBA) attempt to pacify the FTC's antitrust parameters was denied.
Walgreens agreed to sell almost 900 stores to Fred's Inc. to pacify antitrust claims, but there are still concerns that the commitment will not be enough to keep the market competitive.
The deadline to complete the Rite Aid buyout is less than one week away. This setback causes concerns that the deal will not take place.
Currently, Rite Aid stock is trading at $7.46, a loss of 9.47% YTD.
Editor's Note: Timing is everything when it comes to making money in markets - and this new, free service we created puts timing on your side...
Follow Money Morning on Facebook and Twitter.
Related Articles: