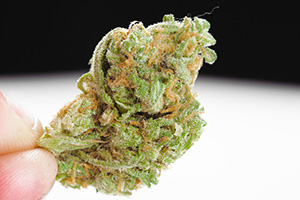 The marijuana industry has become extremely profitable. Because of that, we're keeping Money Morning readers up to date with the top marijuana stocks to watch for the week of Jan. 23, 2017.
In the United States alone, marijuana sales reached $5.86 billion in 2016. From the $5.4 billion in sales for 2015, that's an 8.5% increase.
And marijuana sales are projected to keep climbing…
According to Marijuana Business Daily, U.S. recreational and medical marijuana sales could total $7.8 billion by 2018.
That's why we are bullish on the long-term outlook for marijuana stocks.
And the first marijuana stock on our radar this week is Canopy Growth Corp. (OTCMKTS: TWMJF).
Canopy Growth is headquartered in Smith Falls, Ontario, and it produces and sells medical marijuana in Canada.
Before December, Canopy Growth was renting a vacant building that belonged to Hershey Co. (NYSE: HSY).
In the building, Canopy housed its headquarters and production facilities.
But in order to expand its production facility and growing needs, Canopy offered Hershey $6.6 million to purchase the 42-acre site, according to InsideOttawaValley.com. The deal reportedly closed on Jan. 16.
Now with the increased space, Canopy could triple its production and processing capacity, according to New Cannabis Ventures.
This move is likely in anticipation of Canadian Prime Minister Justin Trudeau recommending legalizing recreational marijuana in the spring.
However, TWMJF isn't the only marijuana stock to watch this week. Here are three of the other top marijuana stocks on our radar for the week of Jan. 23…
3 of the Top Marijuana Stocks to Watch Now