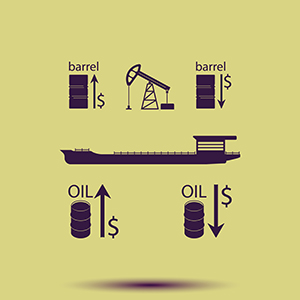 On Jan. 20, 2017, Keane stock had a successful debut. Over 19 million Keane Group Inc. (NYSE: FRAC) shares traded, and the Keane stock price climbed more than 15% from its IPO offering price in its first day.
But just because the Keane stock price climbed on its first day of trading doesn't necessarily mean it's a strong investment...
The Keane Group provides integrated well completion services, which includes hydraulic fracturing (also known as "fracking") and wireline divisions.
Its primary services include:
Horizontal fracturing
Vertical fracturing
Wireline perforation
Engineered solutions
Keane's IPO offering price was set at $19 per share. Shares opened at $22, which was an immediate gain of 15.7%.
By the end of the day on Jan. 20, the Keane stock price closed at $21.65 per share. That's a 13.9% climb from its IPO offering price in just one day.
And the demand for FRAC stock was also impressive. On its first day, more than 19 million FRAC shares were traded.
You see, large trading volumes mean there's a large demand to buy or sell a stock. So for an IPO, investors want to see high trading volumes because it means there is a large demand to own the stock.
Editor's Note: In 2016, the fewest IPOs were priced since the financial crisis of 2009. But successful public offerings like the Keane IPO could be a good sign for the 2017 IPO market. Here's everything you need to know...
In comparison, related companies like Superior Energy Services Inc. (NYSE: SPN) and Schlumberger Ltd. (NYSE: SLB) respectively had 3 million and 10 million shares traded on Jan. 20.
While the Keane IPO was successful, the long-term growth of the FRAC stock price will depend on the oil market.
The good news is Money Morning Global Energy Strategist Dr. Kent Moors projects crude oil will trade in the low $60s by the end of Q1 2017.
But oil investors still need to be selective with their energy investments...
"The 'rising tide' of crude prices will not 'lift all boats' equally. I'm predicting that investors will see some big shifts in the oil markets and where their profits come from," Moors said on Dec. 13, 2016.
"But nimble, globally oriented oil investors could see some of their biggest profits yet in 2017," he added.
Here are the energy investments Moors is watching in 2017...
Keane Stock Is Hot, but There Are Better Energy Investments to Watch in 2017