President Donald Trump has about 4,000 government positions to fill as he begins his term in the Oval Office.
Arguably, the most important of these positions are those of Trump's cabinet. These members are the designated "heads" of the U.S. government's executive departments. And they come with enormous power and responsibility.
Here's a list of some of President Trump's most important cabinet appointees and how their individual policy plans could affect your money...
President Trump's Cabinet Members
Sen. Jeff Sessions (R-AL), Attorney General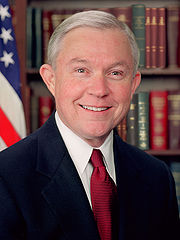 The Role: As the chief officer of the Department of Justice, the attorney general:
Enforces federal laws
Provides legal counsel in federal cases
Interprets the laws that govern executive departments
Heads federal jails and penal institutions
Examines alleged violations of federal laws
The position's main responsibility is to represent the law for the "people," which means that, ultimately, Sessions should not govern with his partisan ideals in mind.
His Background: Jeff Sessions is a former U.S. attorney and has been an Alabama senator since 1997. He's voted against measures supporting free trade and immigration in the past, and has opposed efforts to end the war on drugs and to legalize marijuana.
"The marijuana industry is now one of the largest growing industries in the world," wrote Money Morning Associate Editor and marijuana stock expert Jack Delaney on Jan. 8. "And as more states legalize recreational marijuana, the profits for investors will be enormous."
Indeed, the final count for legal marijuana sales amounted roughly to $6.7 billion last year. By 2020, sales are expected to climb to $21.8 billion.
Delaney cautioned investors to keep a close eye on Sessions' activity as attorney general...
"Investors should take a cautious approach to investing until official marijuana policies and plans are released from the next administration," he said.
John F. Kelly, Homeland Security Secretary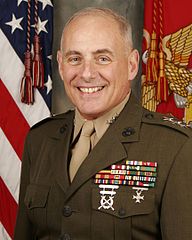 The Role: This position is the head of the Department of Homeland Security - the agency responsible for protecting the United States and safeguarding its citizens from foreign and domestic threats.
"If Mr. Trump makes good on his promises of widespread deportations and building a wall, the retired four-star Marine general will be responsible for carrying [these orders] out," The New York Times reported on Jan. 18.
His Background: John F. Kelly began his military career in the U.S. Marine Corps in 1970. After more than 45 years of service, Kelly relinquished command in 2016.
"Like the president, Kelly has sounded the alarm about drugs, terrorism, and other cross-border threats that he sees as emanating from Mexico and Central and South America," reported The Washington Post on Dec. 7.
The consequences of mass deportations and a stricter border wall, which are goals President Trump and John Kelly are expected to fulfill, could be dire for some industries.
According to a report by the National Bureau of Economic Research on Nov. 14, if all undocumented immigrants were immediately removed from the United States, we would see a decline of 9% in agricultural production and output declines of 8% in the construction, leisure, and hospitality industries.
Relative to the overall economy, however, the most important effect would be a decline in manufacturing output of $74 billion - undoubtedly a huge economic problem, according to the report.
Rex W. Tillerson, Secretary of State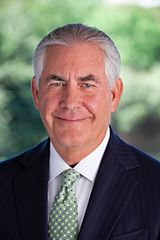 The Role: The secretary of state is President Trump's top adviser on foreign policy, thus putting Tillerson in charge of the majority of the U.S.' international relations.
"Tillerson would oversee a department that has centered on alliance building and globalism, which Mr. Trump has said he would dismantle," according to The New York Times on Jan 18.
His Background: As the former CEO of Exxon Mobil Corp. (NYSE: XOM), Rex Tillerson has relationships with many foreign governments, including close ties to Russia and President Vladimir Putin.
He negotiated an energy deal with Russia in 2011 that would have been worth as much as $500 billion.
But the transaction was halted when the United States levied sanctions against Russia in 2014. Reuters reported on April 19, 2016, that Exxon vowed to resume the agreement once sanctions are rolled back, a process Tillerson would be heavily involved in as secretary of state.
Tillerson's nomination may seem like a slam dunk for the oil giant, but his appointment comes as major changes in the industry are underway, according to Money Morning Global Energy Strategist Dr. Kent Moors.
Trending Now: Here's where oil prices are going this year and next... and how you can best play them for profits.
And these changes might not benefit giants like Exxon Mobil. That's why it's best to avoid Exxon stock in 2017, Moors says. XOM is down 5.4% so far this year, while the Dow is up 0.9%.
Elaine L. Chao, Transportation Secretary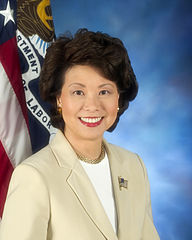 The Role: The U.S. transportation secretary oversees 11 agencies, including the Federal Aviation Administration, the Federal Highway Administration, and the National Highway Traffic Safety Administration. As such, Chao will supervise Trump's campaign pledge to increase funding to rebuild America's transportation infrastructure.
Her Background: Chao ran the Labor Department under former President George W. Bush's administration. She also served as deputy secretary of transportation under former President George H.W. Bush and was a member of Trump's Asian Pacific American Advisory Council during his presidential campaign.
Money Morning Director of Tech & Venture Capital Research Michael A. Robinson -- a 34-year Silicon Valley veteran and one of the top tech analysts today -- sees the confirmation of Elaine Chao as a huge opportunity for investors. "Trump's pick for secretary of transportation will head up the president's $1 trillion infrastructure plan - but most importantly here, she'll be in charge of regulating self-driving vehicle technology," Robinson wrote on Dec. 13.
"If Chao's history as deputy secretary of transportation under George H.W. Bush and secretary of labor under George W. Bush repeats itself, that's good news, because she's known for a light regulatory hand," said Robinson.
James Mattis, Defense Secretary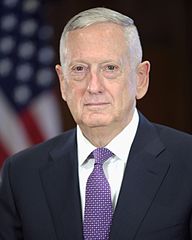 The Role: The U.S. defense secretary is the top defense advisor to the president and top dog of the U.S. military. The retired general will shape America's fight against the Islamic State and strive to strengthen U.S. foreign alliances.
His Background: Mattis served in the Marine Corps for more than 40 years, leading forces in Afghanistan and Iraq. He is highly respected and viewed as a humble warrior by those who served under him, Business Insider reported on Jan. 24. "He's a leader by example," retired Sgt. Maj. of the Marine Corps Carlton Kent told BI, "He's not the type that's 'do as I say, not as I do.' He's out there doing it."
During his Senate hearing on Jan. 12, Mattis differed from Trump on several issues. For one, Mattis said he wants to strike a tougher stance on Russia and a more supportive one on NATO. He also said that he supported the Iran nuclear agreement, a deal that President Trump deemed a "disaster," according to The Times.
The appointment of Mattis has investors excited about President Trump's commitment to the military. One estimate from Forbes on Nov. 9 said President Trump could increase military spending by $500 billion or even up to $1 trillion. That's great news for defense stocks, because it signals that the U.S. defense budget could increase during the real estate mogul's presidency.
Ben Carson, Housing and Urban Development Secretary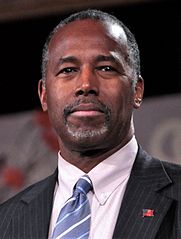 The Role: The secretary of Housing and Urban Development Department (HUD) would oversee fair-housing laws, the development of affordable housing, and draft policy changes to make access to mortgage insurance more affordable.
His Background: Dr. Ben Carson, a celebrated surgeon and former GOP presidential hopeful, has no experience in housing policy and has never worked for the federal government.
The policies that Carson will create in his new role will play a part in determining the futures of the millions of Americans who depend on HUD, ranging from the poorest Americans seeking subsidized housing loans to first-time buyers shopping for mortgages.
Here's a look at Carson's first opportunity...
Just one hour after President Trump was inaugurated, HUD reversed a policy that would have trimmed insurance premiums for typical borrowers by hundreds of dollars a year.
It's to be determined if Carson will reverse this decision. He told the LA Times on Jan. 20 that he would "work with the FHA administrator and other financial experts to really examine that policy."
Rep. Mike Pompeo (R-KS), CIA Director

The Role: As Central Intelligence Agency (CIA) director, Pompeo will be in charge of setting priorities for the agency and advising the president with intel briefings related to national security.
His Background: Pompeo was elected to Congress in 2011 as a part of the special committee to investigate the Benghazi attacks.
Now, as CIA director, Pompeo has promised to keep up his pursuits quashing foreign interference with the U.S. government, particularly in relation to Russia's possible meddling with the U.S. presidential election.
The New York Times reported on Jan. 11 that Pompeo has argued for Congress to address the following issues over the next four years:
Allowing mass domestic surveillance
The use of waterboarding as an effective interrogation technique
Fully investigating Russia's interference with the election
Pompeo is in favor of domestic surveillance on a huge scale, says waterboarding is legal and does not constitute torture, and views Russia as the biggest threat facing the United States.
President Trump's pledge to thoroughly vet immigrants and grow defense spending coupled with Pompeo's pleas for increased security could, again, be positive for defense stocks.
Rep. Tom Price (R-GA), Health and Human Services Secretary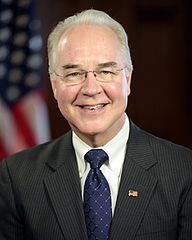 The Role: In this role, Price will help President Trump achieve one of his central campaign promises: repealing and replacing the Affordable Care Act (ACA).
Popular Story: This Is the Fastest Way to Make Money That I've Ever Seen
His Background: Tom Price is an orthopedic surgeon who led the opposition to the ACA in Congress. In his first Senate hearing on Jan. 18, Price said that he would not leave millions without health insurance, but gave few details about the administration's plans to replace the law.
However, the decision by the Trump administration to repeal and replace Obamacare is imminent.
If the act were to be repealed, the markets would see a slight negative impact on biotech and pharma stocks as investors adjust. But it is unlikely that the act will be repealed without replacement - at least that's what Bloomberg reported on Jan. 18. And if that is indeed the case, there's little chance for an "apocalyptic scenario for healthcare stocks," the financial news site noted.
Wilbur Ross, Commerce Secretary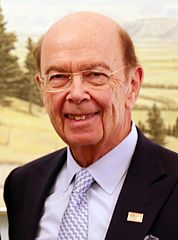 The Role: The U.S. commerce secretary's main concern is to promote American businesses and industries - both key components of President Trump's campaign platform. As commerce secretary, Ross will prioritize making sweeping changes to the North American Free Trade Agreement (NAFTA), the Trans-Pacific Partnership (TPP), and import tariffs.
His Background: Ross is an investor and former banker known for restructuring failed companies in industries such as coal, steel, and textiles. Fortune estimated his worth to be about $2.9 billion (as of Jan. 18).
Ross has said that the United States must free itself from the "bondage" of "bad trade agreements," and has advocated threats to impose steep tariffs on China, according to The Times. If Ross aligns with President Trump's plans for trade, he will help manage the overhaul of the Trans-Pacific Partnership, the U.S. withdrawal from NAFTA, and the 45% proposed tariffs on China's imported goods.
Just yesterday (Jan. 23), President Trump formally abandoned the TPP, pulling away from Asia and scrapping former President Barack Obama's most significant trade deal.
His decision was faced with skepticism. "Big businesses are howling that Trump is undercutting their ability to sell to the vast majority of the world's consumers -- a particularly damaging move if manufacturing jobs that have already left the United States are gone for good," CNN reported on Jan. 23.
The announcement regarding the TPP could lead to market volatility in the coming days. The VIX Volatility Index on Monday jumped 5%.
Steven Mnuchin, Treasury Secretary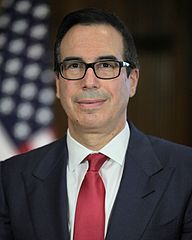 The Role: As U.S. treasury secretary, Mnuchin will now be responsible for spearheading Uncle Sam's financial policies, including raising the debt ceiling, enacting widespread tax cuts, and stripping back the Dodd-Frank Act.
His Background: The former Goldman Sachs Group Inc. (NYSE: GS) exec and hedge fund manager has long been a member of the financial elite. On Jan. 19, The Times reported that Mnuchin had failed to disclose over $100 million in assets on his Senate Finance Committee disclosure documents - an omission that Democrats said made him unfit to serve in one of the government's most important positions.
Mnuchin's significant role in collecting taxes, managing the nation's trillions in debt, and overseeing banking regulation are duties that likewise has many critics upset. They believe Mnuchin, as a former hedge fund manager and Wall Street big banker, won't be able to objectively carry out demands with the benefit of others in mind.
"If Donald Trump wants a free market to break the economy out of the shackles big banks put it in, he needs to close the door on Goldman's undue influence," Money Morning Capital Wave Strategist Shah Gilani told our readers on July 25.
Gilani, who specializes in exposing Wall Street's secret schemes and dealings, has been following Mnuchin closely since he was rumored to be a pick for treasury secretary last summer. And he thinks that Mnuchin will definitely bring some biases with him to the White House...
"The Goldman Sachs nexus throughout the federal government - and more importantly throughout the U.S. treasury and Federal Reserve - should be a red flag for anyone hoping for an objective, economy-minded treasury secretary," Gilani warned.
Rep. Mick Mulvaney (R-SC), Director of the Office of Management and Budget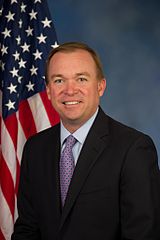 The Role: As director of the Office of Management and Budget, Mulvaney will help provide guidance with several of President Trump's priorities, including repealing the ACA, restructuring the tax code, and investing in large infrastructure projects. The director's duties also consist of helping POTUS oversee the preparation of the federal budget and evaluating the effectiveness of agency programs, policies, and procedures.
His Background: Mulvaney has served as a U.S. representative for South Carolina since 2011.  He is a staunch proponent of deep spending cuts. Strongly anti-establishment, Mulvaney has supported cuts beyond what House Republican leaders preferred and has refused to back deals to raise the government's borrowing limit, CNBC reported on Dec. 17.
"We are going to do great things for the American people with Mick Mulvaney leading the Office of Management and Budget," Trump said in a statement to The Wall Street Journal on Dec. 17. "Right now we are nearly $20 trillion in debt, but Mick is a very high-energy leader with deep convictions for how to responsibly manage our nation's finances and save our country from drowning in red ink."
The fiscally conservative congressman also has some precious metals in his portfolio...
"Mick Mulvaney has been an active investor in gold and gold-mining stocks, often seen as a hedge against collapsing currency," Bloomberg reported on Dec. 29.
It is clear that Mulvaney puts significant value in gold and precious metal investments. His view on gold may spur investors to turn to the yellow metal, especially amid the higher inflation costs expected from Trump's spending plans.
Reince Priebus, White House Chief of Staff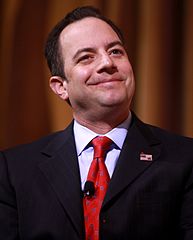 The Role: Priebus will supervise White House staff as essentially a gatekeeper to the president. His role will also include helping the president draft policy changes. "The biggest challenge that anyone in the chief of staff's role faces," Josh Bolten, former chief of staff to George W. Bush said to NPR on Nov. 14, "is to make sure that the urgent does not drive out the important." In other words, the chief of staff will have to make sure the president doesn't lose sight of the big picture.
His Background: Priebus is an attorney and politician whose tenure as RNC chair was the longest to date, from 2011 to 2017.
With Republicans now controlling the majority of all branches and most states, Priebus will be able to streamline President Trump's policy agendas quickly. He will be the person responsible for making sure President Trump's plans - like repealing the ACA and rewriting trade policies - will go forth as uninterrupted as possible.
Stephen K. Bannon, Chief Strategist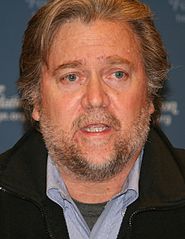 The Role: The White House chief strategist is the "whisper in the ear" to the new president. For example, when Trump needs information on how to go forth with his "America First" agenda, Bannon will be there to guide him with information on present U.S. interests and current negotiations. He will also be working "as equal partners" with Priebus, the incoming chief of staff.
His Background: Steve Bannon is the former leader of Breitbart News, a conservative media outlet. He is also a former investment banker for Goldman Sachs and Hollywood film producer.
Since Trump's election, big bank stocks have been skyrocketing. And one company in particular has been primarily behind the "Trump Rally"...
Goldman Sachs.
In fact, since Nov. 8, shares of GS rose a hefty 28.39% - from $181.48 to $233.39 today.
Investors are likely betting big on impending financial industry deregulation under a President Trump, wrote longtime trading veteran Art Cashin in a note to investors on Dec. 7. Bannon is sure to whisper his thoughts often on such rollbacks.
And President Trump's recent appointment of Sachs veterans, like Steve Bannon, is continuing to fuel investors' bullishness on the stock.
Peter Navarro, Director of Trade and Industrial Policy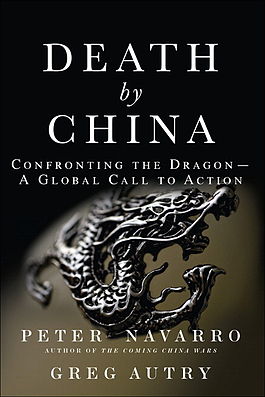 The Role: The Trade Policy and Analysis Office of the U.S. provides data and research about the various trade policies affecting U.S. industries. As the director, Navarro will facilitate a new internal council overseeing the inner-workings of myriad American business sectors while making the best decisions to promote growth all around.
His Background: Navarro has been a staunch critic of current Chinese economic policies and is the only credentialed economist in President Trump's entire cabinet, according to The Times. He is the author of over a dozen books, including "Death by China" - an uncovering of the economic relationship between the United States and China.
"Navarro is sort of the font of ideas on how to analyze China," said Scott Kennedy, a China expert at the Center for Strategic and International Studies to CNBC on Dec. 12.
The "Trump Trade Doctrine" - his official presidential trade policy manifesto put together by Navarro - calls for the infamous 45% tariff on goods imported from the Red Dragon by claiming such an instatement would boost federal tax revenue by $2.4 trillion.
If the tariff is imposed, some economists predict a dire outcome: That Chinese exports to the United States -- worth $385.2 billion in 2016 -- would be reduced by half, according to the General Administration of Customs on Jan. 15.
And China is not thrilled with the idea, either...
"I think after Mr. Trump takes office, he will be reminded that the U.S. should honor its obligations as a member of the World Trade Organization," Zhang Xiangchen, China's deputy international trade representative, warned in a news conference on Nov. 24. "And as a member of the WTO, China also has the right to ensure its rights."
The WTO prohibits members from unilaterally raising tariffs above levels that they have committed to maintain - a rule that President Trump has disregarded.
The end result: a full-blown trade war between the U.S. and China.
For more Washington news, follow Money Morning on Twitter @moneymorning or Facebook.
Up Next for You...
President Trump promises to spend up to a $1 trillion on infrastructure improvements during his term.
While Wall Street is looking for investment opportunities with the biggest, most-popular building companies, we've found a little-known business set to profit from the great "re-construction" of America.
How do we know so much about it?
We've been following the company for six years already.
Since we first suggested this stock back in September 2011, we're seen peak gains of 164.48%.
Now's the time to invest yourselves, as more profits are surely to come...