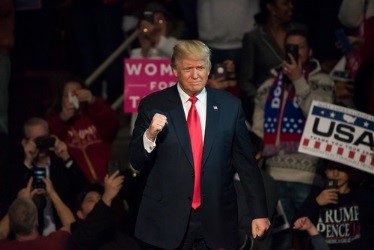 On Jan. 24 at the White House, President Donald Trump announced he had "a number of outstanding candidates" for the open Justice of the Supreme Court position.
So who will Trump nominate for Supreme Court?
According to CNN, these are three of Trump's top picks for Supreme Court…
Donald Trump Supreme Court Pick No. 3: Thomas Hardiman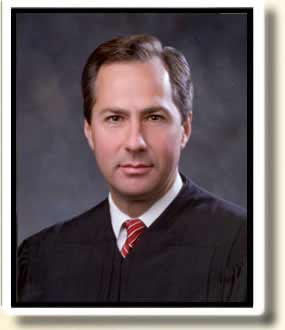 Thomas Hardiman is a trial judge in the U.S. District Court for the Western District of Pennsylvania.
Hardiman was the first in his family to graduate from college, and he supported himself by driving a taxi cab. He attended Notre Dame and Georgetown.
Hardiman is also an adjunct professor at the Duquesne School of Law, according to Newsweek.
He was nominated by President George W. Bush in 2016, and he joined the 3rd Circuit Court of Appeals in 2007. Hardiman is known for his ruling in a gun case, where he said the Second Amendment right to bear arms could only be taken from violent convicted felons.
President Trump's sister – Judge Maryanne Trump Barry – is also a 3rd Circuit Judge.
Donald Trump Supreme Court Pick No. 2: William Pryor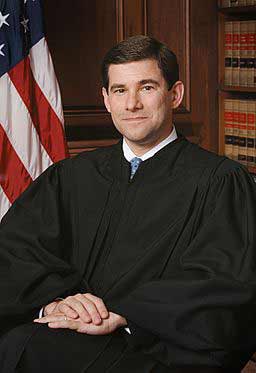 Another one of Trump's top picks is William Pryor, a conservative Alabama-based judge in the 11th U.S. Circuit Court of Appeals.
Like former Justice Antonin Scalia, Pryor believes the Constitution should be interpreted on its original public meaning, according to CNN.
In a 1997 letter, Pryor reportedly said courts should not resolve political problems. He also said he was a strict believer in the separation of governmental powers.
While he may be one of Trump's top picks for Supreme Court, it's likely Democrats will try to block his confirmation.
In 2004, Pryor's confirmation to the appellate court was blocked. He was finally confirmed in 2005 by a 53-45 vote.
Donald Trump Supreme Court Pick No. 1: Neil Gorsuch

Neil Gorsuch is a Colorado-based judge who sits on the 10th Circuit Court of Appeals. He was also nominated by President Bush in 2006.
Gorsuch attended Harvard Law and has a Ph.D. from Oxford. Reportedly, Gorsuch is considered a gifted writer in legal circles.
According to CNN, Gorsuch is known for siding with corporations that believe the "contraceptive mandate" of Obamacare violated religious beliefs.
Gorsuch is a conservative, and he often found issue with the use of executive orders under the Obama administration.
He could turn into Trump's top pick, as the Los Angeles Times reports there would be less of a fight over his confirmation.
Bonus Opportunity: How to Profit Under President Trump
The vote across America for marijuana legalization is expected to create one of the biggest wealth grabs in history, transforming everyday Americans into millionaires overnight.
As a service to Money Morning readers, we're now making available a 90-page cannabis investing guide called The Roadmap to Marijuana Millions.
This "bible of weed investing" reveals the world's top marijuana stocks every serious investor should consider right now.
Normally valued at $499, it can be yours absolutely free. To learn how to get your free copy, click here.
This offer is only available to the first 500 people who respond today. So please go here now to reserve your copy.
Follow Money Morning on Facebook and Twitter.