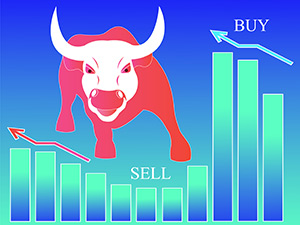 The Arctic Cat stock price skyrocketed over 40% after the opening bell today (Wednesday).
Why?
Textron Inc. (NYSE: TXT) is purchasing all-terrain vehicle maker Arctic Cat Inc. (Nasdaq: ACAT) for $247 million in cash. Textron provides products and services in the aircraft, defense, and industrial industries.
Textron offered $18.50 per share, which is 41.3% higher than ACAT's closing price on Jan. 24 of $13.09 per share.
According to Fortune, Textron is purchasing Arctic Cat to boost its specialized vehicle sales.
This acquisition is occurring at a critical moment for Arctic Cat. The company has reported larger than expected losses in each of the past four quarters. Revenue has also missed analysts' expectations in each of those quarters.
Only 30% of analysts covering ACAT stock listed it as a "Buy" in January.
But if you missed out on the 40% gains today, don't worry. We have a bonus opportunity you may be interested in…
Forget About Investing in Arctic Cat Stock
The vote across America for marijuana legalization is expected to create one of the biggest wealth grabs in history, transforming everyday Americans into millionaires overnight.
As a service to Money Morning readers, we're now making available a 90-page cannabis investing guide called "The Roadmap to Marijuana Millions."
This "bible of weed investing" reveals the world's top marijuana stocks every serious investor should consider right now.
Normally valued at $499, it can be yours absolutely free. To learn how to get your free copy, click here.
This offer is only available to the first 500 people who respond today. So please go here now to reserve your copy.
Follow Money Morning on Facebook and Twitter.