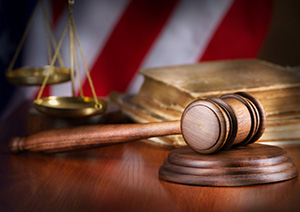 Editor's Note: This story was updated on Jan. 30, 2017, to reflect the most current information on President Trump's executive actions.
Within hours of taking the oath of office, U.S. President Donald Trump started making good on some of his most impassioned campaign promises.
On the campaign trail, he alluded to "cutting the regulations at a tremendous clip… 70% of regulations can go," he said on Oct. 7, 2016.
And as of Jan. 24, 2017, President Trump isn't slowing down in his first five days as commander-in-chief.
President Trump's executive orders – he's issued 12 executive actions so far – are clearly based on his campaign promises, from reducing the federal workforce to dismantling Obamacare. And here they are…
President Trump Executive Order No. 1: Instructing Federal Agencies to Weaken Obamacare
Jan. 20, 2017: Donald Trump's most passionate fight on the campaign trail was against Obamacare. And it didn't take long for him to stand by his promise to dismantle it.
Hours after his Jan. 20 inauguration, President Donald Trump signed an executive order that stated his administration was to seek the immediate repeal and replacement of Obamacare.
The order Trump signed doesn't change the law; instead, it directs the secretary of Health and Human Services, as well as other agencies, to interpret regulations as they deem fit. Meaning state agencies must "waive, defer, grant exemption from, or delay" any portion of the Affordable Care Act that creates a financial burden on states, individuals, or healthcare providers.
For more information on Obamacare and Trump's plans to roll it back, go here: Obamacare.
Investor Takeaway: One reason healthcare stocks got a bump after the election is the perceived benefit they'll have after Obamacare is repealed. But can the rise continue? Here's what investors need to know about the future of these shares…
President Trump Executive Order No. 2: Reinstating a Ban on International Abortion Counselling
Jan. 23, 2017: Donald Trump was outspoken about his pro-life stance throughout his campaign, claiming in the February 2016 Republican debate that he is "totally against abortion" and had plans to defund Planned Parenthood.
It didn't take him long to issue his first pro-life executive order once in office, the "Mexico City policy."
First implemented by Ronald Regan in 1984, the funding ban – known as the "Mexico City policy" – prevents foreign, nongovernmental organizations that receive any U.S. cash from "providing counselling or referrals for abortion or advocating for access to abortion services in their country."
In other words, it says stop providing abortions or any information about abortions, or lose valuable funding from the United States.
Investor Takeaway: For more on healthcare stocks, we have this trading guide on what to watch in the sector right now – post-inauguration and pre-earnings.
President Trump Executive Order No. 3: Freezing Federal Government Hiring
Jan. 23, 2017: During Trump's campaign, he vowed to cut "waste, fraud, and abuse" in his frequent rally against government bureaucracy. He started off this promise by issuing an executive order that would stop federal agencies from hiring new government employees. This order was executed swiftly in an attempt to reduce government debt and decrease the size of government overall.
In a press conference on Jan. 23, Trump spokesman Sean Spicer said the freeze was a way to ensure taxpayers get effective and efficient government and that likewise "counters the dramatic expansion of federal workforce in recent years."
Trump, in a memorandum, called it a "stopgap way to control the growth of government," according to FOX News.
Investor Takeaway: Small government could mean more money for private companies. Here's our list of top stocks to buy for a Trump presidency.
President Trump Executive Order No. 4: Withdrawing from the Trans-Pacific Partnership