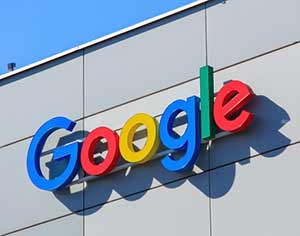 Alphabet stock is down about 2% this morning (Friday) after the company announced Q4 2016 earnings that disappointed.
The good news for investors was that overall revenue was up over the prior year. However, increased spending in new businesses coupled with a higher than expected tax rate cut into Alphabet's profitability.
Alphabet Inc. (Nasdaq: GOOGL) reported revenue of $26.06 billion. That's up 22% year over year and beat analysts' expectations of $25.2 billion.
While revenue outpaced expectations, earnings per share (EPS) did not. Analysts' expectations for EPS were $9.67, and Alphabet reported $9.36.
While shares are trading lower today, don't give up on GOOGL stock just yet…
Why We're Still Bullish on Alphabet Stock
Alphabet stock may be down today, but we still consider it a "legacy stock." That means it is one to buy and hold for the long term. If you're a long-term investor looking to buy and hold a stock for five or 10 years, the drop in GOOGL stock today is simply a better time to buy.
According to analysts surveyed by Yahoo Finance, Alphabet's recommendation rating stands at 1.7 (on a scale of 1 [strong buy] to 5 [sell]). Despite not hitting EPS predictions, the company is still strong and has some exciting projects in the pipeline.
These projects will help the company continue to grow and evolve.
Don't Miss: This is your ticket to bigger and better returns… and it won't cost you a penny. What are you waiting for? Read more… 
The first exciting project is with its subsidiary, YouTube. It is embracing the shift from cable boxes to streaming for TV consumption. YouTube could debut its paid TV subscription service sometime this year. The project, called Unplugged, would allow customers to stream a bundle of cable TV channels for about $35 per month.
The main obstacle in the way of Unplugged is cable companies that may not be willing to allow YouTube to use its programing. With subscriber rates in a free fall, this obstacle is likely to be minor at worst. ESPN, the largest network, lost 621,000 subscribers in November 2016 alone.
The second exciting project Alphabet is undertaking is self-driving cars. The company has been working on the technology for several years now and the project itself is not news. What is exciting though is that Fiat Chrysler will be designing and engineering 100 vehicles to integrate Alphabet's self-driving technology.
Alphabet's self-driving car technology will be integrated into the 2017 Chrysler Pacifica. This seems a fitting choice since the vehicle is a hybrid minivan. Visions of electric self-driving cars are coming to mind.
Despite the recent drop in price today, GOOGL stock is up 8.44% year to date at $849.47. Analysts surveyed by Yahoo Finance give Alphabet a one-year price target of $969.62. Hitting that would bring a return of more than 12%.
Up Next: Even more profit opportunities. These are best stocks to buy to make 2017 profitable no matter what happens in the markets this year.
Follow Money Morning on Facebook and Twitter.