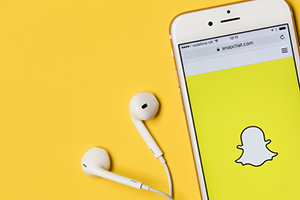 The Snapchat stock listing is expected to be on the New York Stock Exchange (NYSE), according to a new report from CNBC today (Monday).
But how soon can investors buy Snapchat stock?
According to Recode, Snap Inc. plans to file for an IPO at the end of this week. That means Snapchat stock could publicly trade as early as March.
Snapchat did file privately for an IPO with the U.S. Securities and Exchange Commission (SEC) last year. But this filing is more important because it gives retail investors a look into Snapchat's financials and business model.
Snapchat is expected to have a valuation of $25 billion at the time of the IPO, but that could climb before the official Snapchat IPO date.
With the IPO rapidly approaching, Snapchat will be the most hyped IPO of 2017. That's why we want to make sure Money Morning readers are prepared for the big day.
In our exclusive Snapchat Stock Guide, we provide you with everything you need to know about Snapchat, including:
How Snapchat works
How Snapchat makes money
Snapchat's revenue projections
We also answer the most important question: Should I buy Snapchat stock?
Find all the answers, right here.
Follow us on Twitter @moneymorning and like us on Facebook.