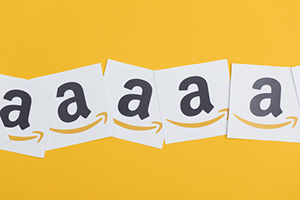 The top stocks to watch today (Wednesday) include Tesla Motors Inc. (Nasdaq: TSLA), Apple Inc. (Nasdaq: AAPL), and Amazon.com Inc. (Nasdaq: AMZN).
The Federal Open Market Committee has its first meeting of the year today. It is likely that it will hold interest rates where they are. That report will come out at 2:00 p.m. following the FOMC meeting.
Along with the Fed meeting there are several U.S. economic data reports today, including ADP Employment Change, Markit manufacturing PMI, and ISM manufacturing.
Economic data along with earnings reports will also move markets today.
Here are three top stocks to watch today…
Stocks to Watch: Tesla Motors Inc. (Nasdaq: TSLA)
Tesla stock is up 0.5% in early trading today despite growing short positions.
Urgent: These Are the Best Stocks to Buy for 2017
The S3 Partners data shows there is a 35% increase in short positions on Tesla.
Investors are anticipating Tesla's quarterly earnings report on Feb. 15. The report is not expected to be great news for the company.
The top concerns on investors' minds is the rate of cash the company is going through and the deliveries target misses.
Tesla had a delivery estimate of 80,000 to 90,000 cars for 2016. The company was able to deliver only 76,230. This delivery volume raises concerns about Tesla's long-term profitability.
A survey of analysts by Yahoo Finance puts the one-year target price for Tesla stock at $240.94.
TSLA stock is currently trading at $251.93 for a gain of 18% year to date (YTD).
Stocks to Watch: Apple Inc. (Nasdaq: AAPL)
Apple stock is up 4.4% in early morning trading after announcing its quarterly earnings.
The company's earnings and revenue were higher than expected. It announced earnings per share (EPS) at $3.36. This is a 2% increase year over year. Analysts were only expecting an EPS of $3.22.
Apple grew revenue by 3% year over year. It announced revenue of $78.4 billion versus the $77.4 billion that was expected.
Along with earnings Apple announced that it will pay a dividend of $0.57 per share. The dividend will be paid on Feb. 16. This matches the dividend paid in the previous three quarters.
AAPL stock is currently trading at $121.35 for a gain of 4.8% YTD.
Stocks to Watch: Amazon.com Inc. (Nasdaq: AMZN)
Amazon stock is up almost 1% in pre-market trading after announcing plans for its first air cargo hub.
The company will build the hub in Kentucky. The airport selected is the Cincinnati/Northern Kentucky International Airport.
This particular airport was selected due to its central location, distance to regional distribution centers, and the workforce of the area.
Amazon has a 50-year lease to build a sorting, loading, and unloading facility on 900 acres. It is estimated that the facility will create 2,700 jobs.
AMZN stock is currently trading at $823.48 for a 9.2% gain YTD.
Editor's Note: Timing is everything when it comes to making money in markets – and this new, free service we created puts timing on your side…
Follow Money Morning on Facebook and Twitter.
Related Articles: