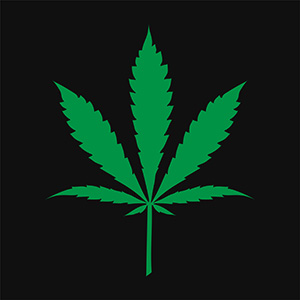 Marijuana is one of the fastest-growing industries in North America. And the $6.7 billion in sales reported in 2016 will continue to climb as more U.S. states and Canada start legalizing recreational marijuana.
By 2020, marijuana sales in North America could reach over $20 billion.
That's why we made a list of the top cannabis stocks to watch in 2017.
But because marijuana is still illegal under federal law, this isn't a list of recommendations. Rather, these are stocks to keep an eye on as marijuana laws are reformed in North America.
And the first stock on our watch list is a leading social media site for marijuana enthusiasts…
Cannabis Stocks to Watch in 2017 No. 5: MassRoots Inc.
MassRoots Inc. (OTCMKTS: MSRT) is technology company based in Denver.
MassRoots runs the world's largest web portal and social network for the marijuana industry, with over 900,000 registered users.
The site's visitors share information on marijuana legalization news, cannabis strains, growing techniques, and review products and businesses.
Outside of social media, MassRoots is also growing its business through the acquisition of a company called Whaxy.
Through Whaxy, MassRoots can now offer a digital inventory control and online ordering platform for marijuana-based businesses.
So far in 2017, the MSRT stock price has climbed 1.96%.
Cannabis Stocks to Watch in 2017 No. 4: CV Sciences Inc.
CV Sciences Inc. (OTCMKTS: CVSI) manufactures, markets, and sells plant-based cannabidiol (CBD) products.
Its drug division develops and commercializes synthetic CBD products.
BRILLIANT: Average Americans Are Becoming Marijuana Millionaires
The consumer product division develops and markets various specialty plant-based CBD products. These include vaping and smoke products, specialty foods, and beauty care products.
CVSI shares have been volatile over the last 52 weeks, trading for as low as $0.11 per share and as high as $0.99 per share.
The CVSI stock price opened this morning at $0.50 per share.
Cannabis Stocks to Watch in 2017 No. 3: Growblox Sciences Inc.
Growblox Sciences Inc. (OTCMKTS: GBLX) is a Nevada-based company that researches and develops medical cannabis and treatments for diseases.
Growblox's treatments help patients who suffer from debilitating diseases such as pancreatic cancer, epilepsy, Alzheimer's disease, and Parkinson's disease.
It's also working on a project that targets heart disease, which is one of the leading causes of death worldwide.
Over the last 12 months, the GBLX stock price has climbed over 121%. And so far in 2017, GBLX is up 6.9%.
Cannabis Stocks to Watch in 2017 No. 2: Scotts Miracle-Gro Co.
Scotts Miracle-Gro Co. (NYSE: SMG) is a household name. Major products include household names like Roundup, Turf Builder, Miracle-Gro, and EverGreen.
But Scotts Miracle-Gro is also in the marijuana business…
CEO Jim Hagedorn has invested millions in marijuana-based acquisitions over the last several years.
Scotts purchased California's General Hydroponics in 2015 for $130 million. Then in August 2016, Scotts signed a $40 billion deal to buy Botanicare, a plant nutrient and hydroponics products provider.
Over the last 12 months, the SMG stock price has climbed over 34%. Scotts also offers a dividend of $0.50 per share, which is a yield of 2.23%.
And the top cannabis stock to watch on our list could climb over 43% in the next year…