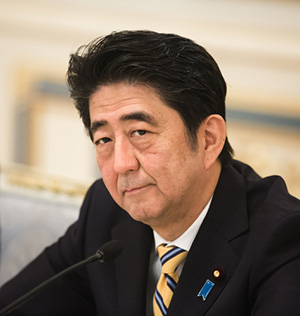 Yesterday, President Donald Trump pointed his finger at two particular countries he thinks are responsible for global trade imbalances and for putting American jobs in particular at risk.
"[China and Japan] play the money market," he said, "they play the devaluation market, and we sit there like a bunch of dummies."
Tokyo quickly responded to the POTUS' words.
On Feb. 1, Japanese Prime Minister Shinzo Abe told parliament that it's inaccurate to say that Japan is devaluing the yen, and that he would explain Japan's monetary policy and trade criteria to Trump if necessary.
Abe's retort may have seemed hardened and defensive. But moves the PM has been making quietly back home in Tokyo suggest he's actually positioning his country to cater to the U.S.' new leader…
Japan's Plan to Create American Jobs