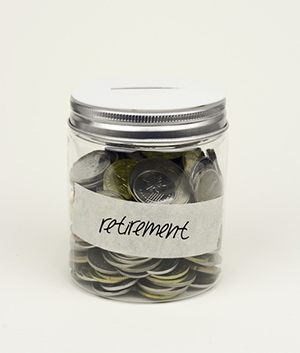 Investors currently have the chance to change their financial future with what's known as a "26(f) program."
These "26(f) programs" give investors the opportunity to earn up to $68,870 a year by owning the safest stocks on the market. Some of these "programs" even allow you to get in on the hottest IPOs before they launch. In other words, 26(f) programs are great tools for building your personal wealth.
But the best thing about them is that you don't need to wait decades for your payout like you do with a 401(k). With a 26(f) program, you rake in monthly income - as well as earn hefty lump-sum payouts.
Urgent: An $80 billion cover-up? Feds use obscure loophole to threaten retirees... Read more...
But the window of opportunity to take advantage of 26(f) programs is quickly closing...
That's because the federal government is set to pass a new measure that will charge you big fees when receiving your money. You need to act now before the U.S. government dips into your potential annual profit of $68,870.
Here's when the U.S. government hopes to pass this controversial new measure - and it's just over two months away...
This Deadline Is the Biggest Threat to the 26(f) Program
On April 10, the U.S. Department of Labor (DOL) will present a measure that forces financial brokers to work in the best interest of their clients. According to Money Morning Chief Investment Strategist Keith Fitz-Gerald, this will cause what's being called a "retirement blackout."
While this may seem like a good measure, it could actually lose you a lot of your money...
Right now, brokers and retirement managers are allowed to have limited discussions with their clients about their financial situations. This causes the brokers to earn less money because they're working less with their clients about their finances and investments.
If these are people you trust, this wouldn't be much of an issue. That's because you wouldn't have to consult with these trustworthy brokers as much. Therefore, they wouldn't overcharge you for their time.
But the DOL's new measure on April 10 will likely require brokers to charge you more for the limited financial service you're receiving. These charges would be referred to as "wrap fees," which make clients pay their brokers a percentage of their assets. Brokers and retirement managers could also enforce "uniform pricing." This is when the broker can hike the cost of certain investments, such as real estate investment trusts (REITs).
But you don't have to worry. There's still time to "enroll" in a 26(f) program before April 10.
Luckily, Fitz-Gerald - whose market experience spans over 30 years - is an expert when it comes to programs like this.
In fact, he recently developed a strategy to help you before this so-called "retirement" blackout on April 10.
In his presentation, you'll find out everything you need to know about how a 26(f) program works - and how it can help you rewrite your financial destiny.
Here's everything you need to know about benefiting from 26(f) programs, right here...
Follow Money Morning on Twitter and like us on Facebook.