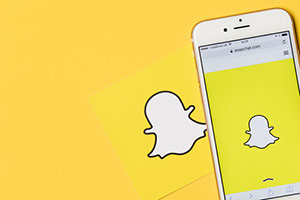 This is another busy week of upcoming IPOs, with five companies ready to go public, according to Renaissance Capital, a manager of IPO-focused ETFs.
However, the biggest news is that Snap Inc. (NYSE: SNAP) could go public as soon as March.
On Feb. 2, the parent company of Snapchat released financial details ahead of the Snap IPO.
These were the most important details:
Snapchat described itself as a "camera company" in its IPO prospectus. That's important because many only think of the company as a social media app.
Snapchat has roughly 160 million daily active users (DAUs).
Snapchat will trade on the New York Stock Exchange (NYSE) under the symbol "SNAP."
Snapchat generated $404.5 million in revenue in 2016.
Snapchat reported a net loss of $514.6 million for 2016.
Editor's Note: We've made a free, exclusive Snapchat stock guide available for Money Morning readers. You can find out everything you need to know before investing in the Snapchat IPO, right here.
We also learned Snapchat will take a "founder-led approach" in terms of issuing shares. On the Snapchat IPO date, shareholders will receive Class A Snapchat shares, which don't have voting power.
Snapchat still hasn't set an exact date for its IPO. But releasing this information means it will happen sooner than later.
So until then, these are the five IPOs on our radar investors need to watch.
The Top 5 Upcoming IPOs to Watch This Week