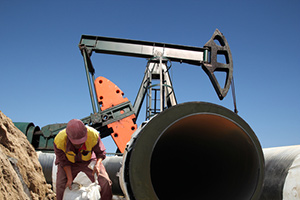 The Plains All American Pipeline earnings report comes out today (Feb. 7) after the closing bell, but investors should ignore the noise and focus on the stock's long-term upside.
We think Plains All American Pipeline L.P. (NYSE: PAA) is one of the best oil stocks to buy this year. In fact, we see a scenario where PAA stock could jump 20% in 2017.
Plains All American Pipeline is a midstream oil company with pipelines connecting hubs all across North America.
We're going to show you why PAA stock is one of the top oil stocks in 2017 and why you shouldn't read too much into its earnings report today…
What to Expect in Plains All American Pipeline Earnings
Plains All American Pipeline stock currently trades at $32.15 a share and has exploded for 56% gains over the last year.
Trending: There Are Big Changes and Big Profits Coming to the Oil Sector in 2017
Analysts are expecting PAA earnings per share to come in at $0.47. Anything less than that could send the stock tumbling short term.
And PAA has missed its earnings estimates for three out of the last four quarters, going back to Q4 2015.
That could explain why PAA stock is down 0.25% today, ahead of its earnings release. Traders might be expecting PAA earnings to miss expectations yet again.
But if PAA misses earnings today, investors shouldn't worry. We think PAA is one of the best oil stocks to buy in 2017. Here's why we're bullish on PAA in 2017…
Why PAA Stock Is a Great Buy in 2017