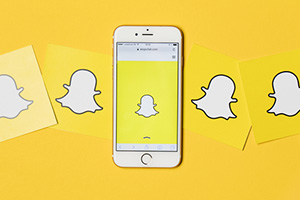 Large banks and wealthy institutional investors can invest in Snapchat stock and make a lot of money on the Snap Inc. IPO.
For example, institutional investors were able to buy shares in Twilio Inc. (NYSE: TWLO) for $15 per share before it went public on June 23, 2016. But when retail investors were able to buy TWLO stock on June 23, 2016, they had to pay $23.99 per share.
That means wealthy investors made a profit of nearly 60% when the stock first started trading. By the time retail investors like you and I could have gotten in, the price had already soared.
Unfortunately, those types of profits from IPOs are generally reserved for the super wealthy...
You see, these same wealthy investors and large banks will be able to buy Snapchat shares before the IPO. These shares will most likely be cheaper than what retail investors will pay on the day of the Snap Inc. IPO.
If demand for Snapchat stock is high on its debut day, early SNAP investors will bank immediate profits like they did with Twilio stock.
But you can still invest in Snapchat stock if it fits your investment strategies.
In fact, Money Morning Director of Tech & Venture Capital Research Michael A. Robinson has a way to play the Snapchat IPO that limits risk and can maximize your profits.
You can find out more about Robinson's advice, right here.
Want to Make Money? Here's how to make over $100,000 starting with a small amount of money... rolling stocks over and over again. Click here for this proven investing method...
Follow Money Morning on Facebook and Twitter.