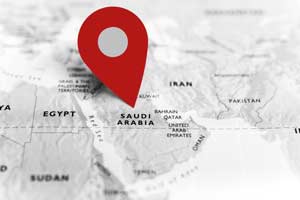 There is big Saudi Aramco IPO news today as the oil company chose the bank Moelis & Co. (NYSE: MC) as its independent adviser.
With a potential valuation of over $2 trillion, the Saudi Aramco IPO will be the biggest initial public offering of all time. That means every step in the process is major news.
Choosing an adviser to manage the sale of the company is a big step forward as the Saudi Aramco IPO date nears. And it was a step many Wall Street banks hoped to be part of.
"Every bank in the world is going to want to have a role in this," reported the Financial Times last month.
That's because the IPO is expected to generate up to $1 billion in fees for banks helping Aramco go public. And that doesn't include future contracts with the company after its public sale.
Now, as investors consider whether to buy into Aramco, they'll want to be as up to date on Saudi Aramco news as possible. That's why we're going to show what Moelis will be doing and why it matters for the IPO...
Why Did Moelis Create Saudi Aramco IPO News Today?
Moelis is an independent investment bank founded in 2007.
The choice of Moelis to advise the Aramco IPO was somewhat surprising. Bloomberg says Moelis winning the contract amounts to a coup, considering it was up against Wall Street giants like Goldman Sachs Group Inc. (NYSE: GS).
And Moelis winning the advisory role in the world's largest IPO will surely boost its profile. Moelis stock is up 5% on the news today.
Forecast: There Are Big Changes and Big Profits Coming to the Oil Sector in 2017
But the most important part of the Saudi Aramco IPO news today is what hiring an IPO adviser means for the company.
One of the main functions of an IPO adviser is to help the company hire and negotiate with an underwriter, a function traditionally performed by banks.
Before Moelis was chosen as the IPO adviser, JPMorgan Chase & Co. (NYSE: JPM) was expected to win the underwriting job due to the bank's longstanding ties with Saudi Arabia. It's not clear whether Moelis will sway Aramco toward another underwriter or not.
But what is clear is that the company is moving forward with the IPO even as oil prices rise after the first OPEC production cut since 2008. That means investors need to prepare for the IPO to happen soon.
Here's when you can expect Aramco to go public...
When Is the Saudi Aramco IPO Date?